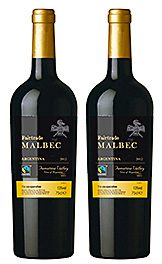 THE Co-operative Food reckons it was the first major retailer to launch own-brand Fairtrade wine in the UK.
The Co-operative now offers 21 Fairtrade wines, from South African Shiraz to Argentinian Malbec.
This year it's celebrating 10 years since the unveiling of its first Fairtrade wine by offering a 20% discount on nine of its current Fairtrade wines. The mutual company says it's now the largest retailer of Fairtrade wine in the world, selling over 50% of the UK's Fairtrade wine and almost 30% of global volume.