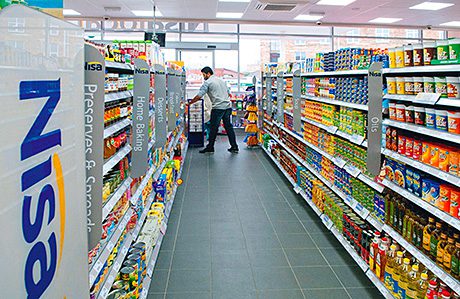 FOR the second survey period in a row Britain's independent and symbol stores have grown sales at a much faster rate than the supermarket giants, according to retail market analyst Kantar Worldpanel.
And in the early weeks of the run-up to the festive season the research firm found that more than half of all shoppers said they had shopped in either Aldi or Lidl during the preceding 12 weeks. Representatives of 50.1% of British households stepped into one of the German-based discounters. That was up on the 46.1% figure from the year before.
The Kantar studies view independent and symbol stores as taking only a small part of the market. However in the 12 weeks until 8 December it said total sales from such stores were up 4.9% on the previous year.
Supermarket giant Tesco was up just 0.4%, Asda was up 0.6%, Morrisons rose 0.8% and Sainsbury's, which has been the best-performing of the big four multiple retailers in the Kantar surveys in recent times, managed sales growth of just 1.8% this time round.
But it was a different story at the discounters and value frozen food outlets.
Aldi continued its very substantial growth, increasing sales by almost 31% year on year. It now has 4% of the market, says Kantar. Lidl was up 15.5% and now has more than 3% market share.
Farmfoods was up 36.6%.