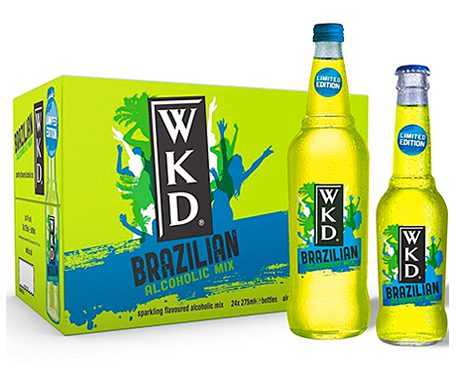 CARNIVAL season is hot in Brazil and the South American country is the place to be for sports fans as it hosts of both the 2014 World Cup and 2016 Olympic Games.
SHS Drinks aims to capture the essence of Copacabana beach and Rio's colourful carnival in a limited edition WKD Brazilian drink.
Available now, the company says the 'exotic' flavour mix (consumers noted papaya, passion fruit, melon and coconut flavours when testing it) will help retailers cash in on Brazil fever.
The 275ml and 70cl bottles will retail at the same price as the other six products in the WKD range, with RRPs of £1.39 and £3.20 respectively.
The launch is being supported with a digital media campaign and consumer sampling.