Contracts that pay workers only when required can be useful for employer and employee. But fears of exploitation mean they are under scrutiny.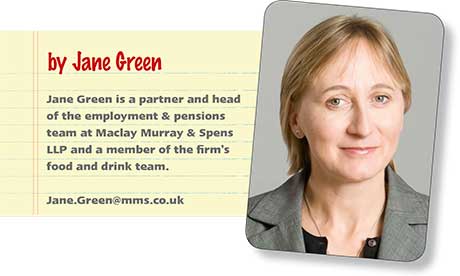 WITH the festive period fast approaching, employers may need extra helping hands to meet demand and hiring on a zero-hours basis may appear a more attractive, flexible option than the traditional guaranteed hours, fixed-term route.
However, flexibility can come at a reputational and financial cost if workers are seen to be exploited.
Zero-hours contracts have come under intense scrutiny in recent months, as politicians and trade unionists have lined up to criticise the widespread use of such arrangements and potentially exploitative terms. Controversially, zero-hours contracts sometimes include exclusivity clauses, preventing a worker from working elsewhere, regardless of whether any hours have been assigned. The government has announced a consultation, which could see changes implemented.
In the absence of a legal definition, the term 'zero-hours contract' is commonly used to describe an arrangement where workers have no guaranteed hours and are paid only for hours actually worked. While invaluable during times of fluctuating market demand, the worker can be obliged to accept whatever hours are assigned to them. An alternative option is for the employer to promote reciprocated flexibility and allow the worker to decline hours if they should wish.
There is no suggestion of an absolute ban on zero-hours contracts, the government's consultation will focus on whether light regulation is necessary. This may include regulating or banning the use of exclusivity clauses, requiring transparency, and providing a clear legal definition which may clarify rights under employment legislation.
With political pressure mounting, now is a good time for employers to review their own use of zero-hours contracts. Employers must ensure that they are aware of their legal obligations in respect of zero-hours workers. A priority point for review is employment status – whether those working under zero-hours contracts are 'workers' or 'employees'.
This is a key issue to consider when drafting zero-hours contracts. As long as they have the relevant continuous service, employees will enjoy the highest level of employment law protection. Workers, on the other hand, do not qualify for entitlements, such as maternity leave and pay, a redundancy payment or the right not to be unfairly dismissed.
In establishing an individual's employment status a multitude of factors will have to be considered. Is there a sufficient degree of control over the worker? Does work have to be performed personally? Is there a mutuality of obligation between the parties?
Identifying mutuality of obligation in zero-hours cases can be problematic, especially in situations where workers have the option of whether to accept hours.
Employers should be aware that tribunals have been willing to infer mutuality of obligation, even where there are gaps between assignments, and preserve continuity of employment. No matter how careful the drafting of a contract, a tribunal will focus on the reality of the situation rather than on terms which attempt to avoid employee status.
A further issue for consideration is the Working Time Regulations 1998, which apply to workers regardless of their contracted hours. In particular, employers must ensure that zero-hours workers get their entitlement to paid annual leave. As with all workers without normal working hours, a week's pay should be calculated by an average of earnings over the previous 12 working weeks, including overtime payments and bonuses. The current annual holiday entitlement of 5.6 weeks can be pro-rated to reflect hours actually worked. It is essential to keep good records to ensure compliance.
Zero-hours contracts, if used appropriately, can provide flexibility for employers while allowing employees to take advantage of casual opportunities. However, to avoid any perception of exploitation of an insecure workforce, employers should review such contracts to ensure the arrangement is appropriate. If hours are being assigned regularly and the employer wants to secure the employee's services, now may be the time to consider whether a more regular contract is feasible. As the recent debate has demonstrated very clearly, the reputational and financial risks could be high. To manage those risks, contentious exclusivity clauses should be reviewed, and workers given a degree of flexibility, so that they have the option to turn down hours without fear of being penalised.