Fees to bring cases, changes to dismissal compensation amounts and new pre-claim arbitration periods make it a whole new world.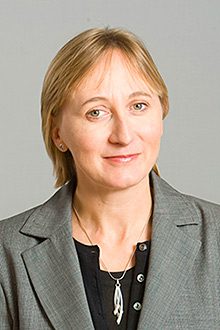 By Jane Green
THE government's decision to start charging individuals for accessing the employment tribunal system has met with opposition.
Those against the new regime have argued that a fee of at least £160 to lodge a claim in low value cases, rising to £950 to secure a hearing in discrimination and unfair dismissal cases, may prove a barrier too big for many. Such fees are part of a wider programme of reform to employment tribunal rules, which came into force on 29 July.
However, the new rules should not be seen as a carte blanche to let standards slip in the hope there will be less chance of an employment tribunal claim. Because many individuals will qualify to have the fees waived, including those in receipt of certain state benefits or with low disposable income.
Employers do not have to pay a fee to defend a claim. However, if you want to lodge a contract counterclaim against a former employee, you will have to pay £160 to do so. If parties agree to judicial mediation, the £600 cost has to be met by the employer.
The changes may mean that claims are more likely to be trade union-backed in future, or be more likely to have advice behind them in general. Even if it is not legal advice, individuals may be more likely to seek assistance from their local CAB or advice centre with a view to getting their claim right and accepted into the system.
Disputes may also be more likely to be collective in nature. Aside from strength in numbers, the fee that needs to be paid by an individual is lower in a "multiple" case.
In turn, fresh tactical decisions will have to be made about settlement. A system of mandatory pre-claim conciliation is due to be introduced early next year. Anyone wishing to make an employment tribunal claim will first have to inform Acas of their intention. Acas will then have a short period of time in which to attempt to settle the case. If conciliation is unsuccessful, the individual will proceed to make a claim to the tribunal and will have to pay the issue fee or make an application to have it waived.
There may be the temptation not to settle during this pre-claim period and simply sit it out, to see if the individual lodges a claim and the associated issue fee. A similar issue arises after a claim has been lodged: should you contemplate settlement or wait to see if the individual pays the hearing fee? In either scenario, you should keep in mind that if the claim does go ahead to a hearing the tribunal can order that you reimburse any fees paid by the individual.
New provisions on compensation limits and pre-termination negotiations will also affect thoughts of settlement, in unfair dismissal claims at least. The compensation available from a claim of unfair dismissal, where the dismissal took place on or after 29 July 2013, is now capped at either £74,200 or 52 weeks of the claimant's pay, whichever is lower. For employees in a low or mid pay bracket, this could have a significant impact on the amount of compensation they could secure.
Employers have also been given a means of managing employee exits, which could significantly reduce the risk of a subsequent unfair dismissal claim arising. The new more flexible regime will mean that anything said during "pre-termination negotiations" cannot then be relied upon in subsequent unfair dismissal proceedings, as long as the employer has not acted improperly.
• Jane Green is a partner and head of the employment and pensions team at Maclay Murray & Spens LLP and a member of the firm's food and drink team.