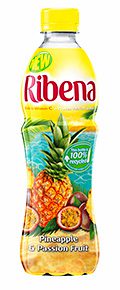 Ribena has scored a tropical hit with two new flavours, says producer GSK Consumer Healthcare.
The 500ml Ribena Mango & Lime and Ribena Pineapple and Passion Fruit drinks are said to have netted an additional 5% share for the brand after four months in the market.
The two new varieties have been the brand's most successful NPD launch in impulse to date and the firm says Nielsen Total Impulse figures show they have delivered 75% incremental sales to the juice drinks category.
GSK reckons value has been key to the new lines' success – the products are available in a 99p price-marked pack (PMP) as well as in standard packs.
And it stresses that Him Research shows value is an important influence on consumers, with 48% of shoppers in convenience stores saying a price-marked pack will encourage them to switch brands.