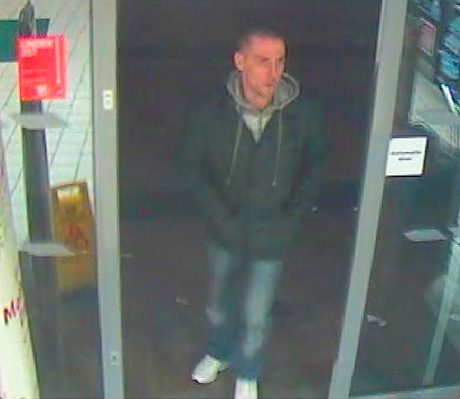 POLICE have released new images of three men detectives want to trace in connection with an assault in Tesco, Kilwinning last March.
At around 6am on Wednesday 6 March, three female members of staff were working in the Tesco Express on Main Street, Kilwinning when two men entered, armed with a gun and a knife. They demanded money from the staff but left empty handed.
No shots were fired, but a 47- year-old female staff member was hit on the head.
Anyone with any information should contact the police on the 101 number, or contact Crimestoppers on 0800 555 111.