Crimestoppers launches new campaign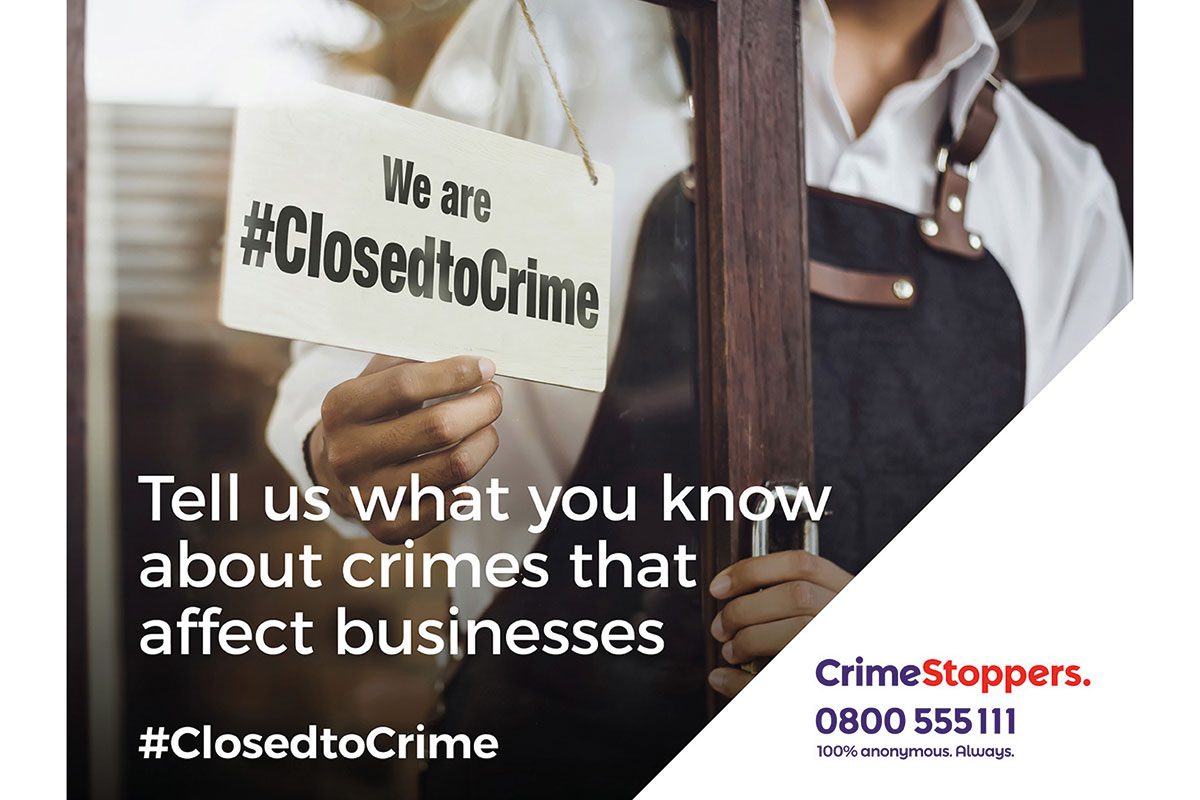 CRIMESTOPPERS Scotland has launched a new campaign encouraging the public to report suspicious behaviour and crime against commercial premises.
The #ClosedtoCrime campaign aims to raise awareness of crime inflicted on local businesses, including attacks on ATMs, retail premises, factories and warehouses.
Crimestoppers is urging the public to come forward if they have information on someone who has planned or is planning to commit a burglary, is selling stolen goods, or engaged in large scale fly-tipping.
Members of the public can file a report with Crimestoppers via the charity's anonymous freephone hotline, or through its website.
Roger Holden, director of business development at Crimestoppers said: "Local businesses play an essential role in providing services and employment to the local and wider community.
"But as shops, warehouses and factories are closed or struggling to return to normal with reduced opening hours due to the pandemic, criminals are exploiting the crisis by breaking in to commercial premises.
"Fire-raising attacks and fly-tipping are also incredibly harmful as the company has to incur significant costs. This could affect their future stability even further.
"You can help keep shops and local industry open for business but #ClosedtoCrime.
"Please keep your eyes and ears open, and if you see or hear anything, or know someone involved in commercial burglary, arson or fly-tipping, please speak up. People's jobs and local services depend on it.
"If you know something, please contact our charity and tell us what you know whilst staying 100% anonymous. Always."