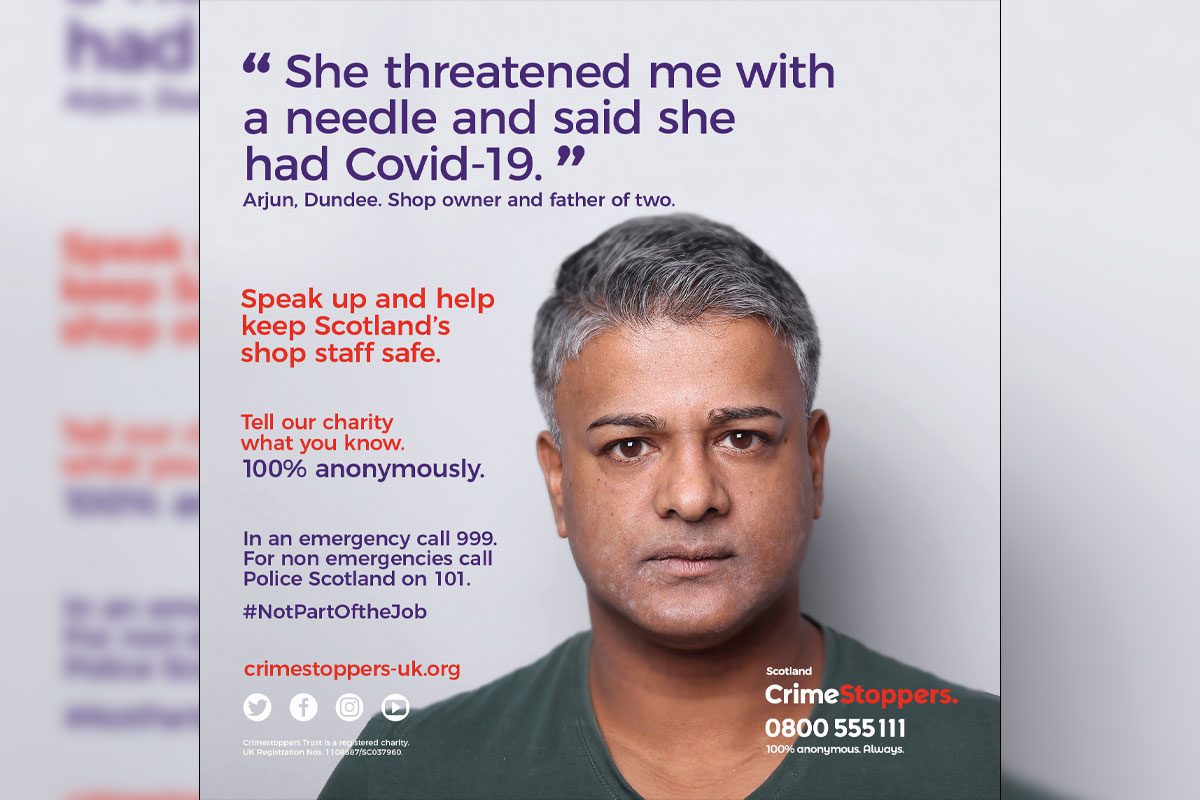 CRIMESTOPPERS has been throwing its weight behind the new Protection of Workers Act by reaching out to retailers and consumers in a bid to raise awareness of the new law.
The Act came into force on 24 August and the charity has been working to inform retail workers about their new protections.
Crimestoppers has also been making the general public aware of the increased penalties that can be applied to those who threaten, abuse or assault shop staff.
The new campaign follows on from summer activity from Crimestoppers which saw it engaged with teenagers on the issue of retail crime. Crimestoppers/ youth programme Fearless.org ran social media ads and hosted outreach events throughout the summer in a bid to raise awareness of the impact of abuse, as well as the new law coming into force.
According to Crimestoppers, over 24,000 young people have visited its dedicated youth landing page since the Act became law.
Angela Parker, national manager for Crimestoppers in Scotland, said: "Everyone has the right to feel safe. Violence and aggression towards shop staff can often leave people traumatised and in some cases vital, local shops are left at risk of closing.
"We are encouraging the public to understand the new law and are asking retail workers to speak up and report all incidents."