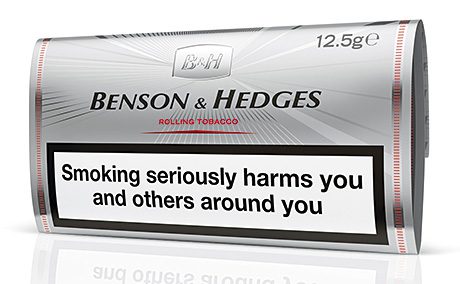 JTI has launched a new pack design for its Benson & Hedges Silver Roll Your Own tobacco.
Available now, the design will feature on 12.5g, 25g and 50g packs.
The blend of the tobacco is unchanged. But the firm says the new design highlights the B&H barrel and emphasises the long-established brand's British heritage.
12.5g and 25g price-marked packs will be available.