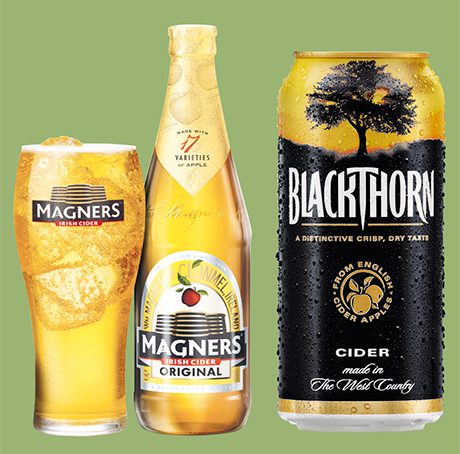 IF any proof is needed that major cider brands are now slugging it out with the beer giants in the long alcoholic drinks market it can be found on football shirts across Scotland.
C&C cider brands Magners and Blackthorn now appear on the tops of the Glasgow football sides Celtic and Rangers.
Previously both clubs had been sponsored by beer brands like Tennent's and Carling.
The Magners deal with Celtic runs for three years and sees the Irish cider brand appear on a newly styled shirt launched this year.
The club's qualification for the UEFA Champions League means the Magners brand will be seen at some of the biggest televised football nights this season.
The deal with Rangers lasts for a year and sees Blackthorn, – made in Somerset at the Shepton Mallet Cider Mill – as shirt sponsor of the club as it carries out its campaign in League One in the new Scottish Professional Football League.