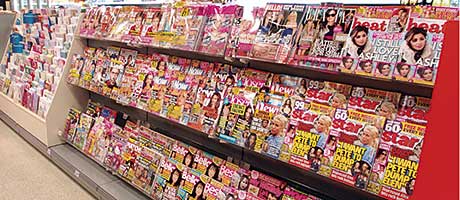 HUNDREDS of convenience stores and newsagents have taken advantage of the two-year interest-free Menzies Reposs EPOS deal, paying weekly on their news bill, says retail technology supplier Reposs.
The Menzies Reposs EPOS package includes a touchscreen till, Reposs EPOS software with a free upgrade for integrated home news delivery, an electronic daily delivery link to Menzies and on-site installation and training.
The EPOS provider says the deal also provides peace of mind with a two-year, seven-days-a-week support package that includes automated software updates, unlimited online training, repair or replace facilities on hardware and onsite engineer visits if required.
"The Reposs EPOS system has been designed and continues to be developed specifically for the needs of convenience stores and newsagents," a company spokesperson said.
"So you can achieve a return on your investment of 3-5% of your turnover, by getting control and being more efficient. Just being able to see exactly what sells and what is gathering dust, will minimise stock holding and improve cashflow.
"A Reposs EPOS system makes sure your margins are protected and you can see what you are making on every product line or service you offer.
"Easy-to-use, powerful functionality and features save you time, minimise mistakes and reduce mundane repetitive tasks. So no matter what product or service you offer your customers can be served quickly and efficiently and you can keep control simply and concentrate on increasing customer spend."
Reposs also supplies replacement EPOS software for retailers who already have EPoS hardware. The firm says most touchscreen EPOS systems can run the Reposs EPoS software and the firm will send someone to a shop to give a demonstration of the Reposs EPOS software and check existing EPOS hardware for compatibility, free of charge.
• Motherwell is scheduled to launch a free wifi system in the town centre this month.
William Gear, director of Chester Properties which operates Motherwell's Brandon Centre said: "We are delighted that our partnership with North Lanarkshire Council means Motherwell shoppers will be the first in North Lanarkshire to enjoy the benefits of free wifi."