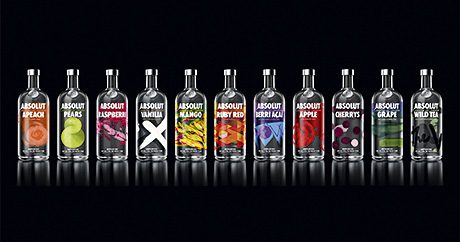 ABSOLUT is introducing not one but many new looks as it rolls out a series of redesigns on its flavoured vodkas in the UK.
First to the market will be Absolut Pears and Absolut Raspberri, with more flavours to follow through this year and into next.
"This is one of the most dramatic changes we've ever made, and our biggest and most transformative design project ever," said Anna Kamjou, global design director at the Pernod Ricard drinks brand. "Our goal was to give our customers distinctive designs that are unlike anything one has ever seen."
The bottle designs change from using fruit-related images and use artistic symbols to represent the ingredients in each of the flavours.
"This … redesign is another example of the brand's originality and boldness," claimed Kamjou.