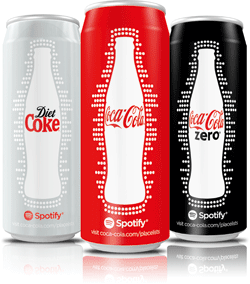 CCE has introduced a new slimline can format for Coca-Cola, Diet Coke and Coke Zero. The new 250ml can is designed to provide a new option for cost-conscious c-store shoppers.
The new can is availalble plain or as a 45p price-marked pack. The launch will be supported with a new TV commercial as well as outdoor and online media.
There will also be a Blippar promotion, allowing consumers to "blipp" the new can for a 3D interactive experience and to access music tracks on their smartphones and tablets.