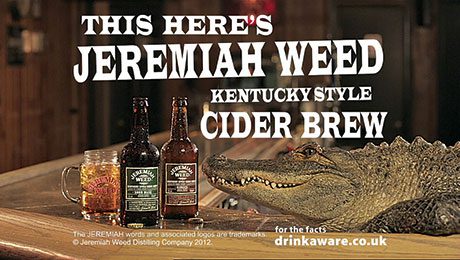 THE pace of cider and cider-related product development shows no sign of slowing. Drinks giant Diageo has made its move on the cider sector by repositioning its Jeremiah Weed brand. The firm's launching a new bottle label backed by a £1m marketing campaign.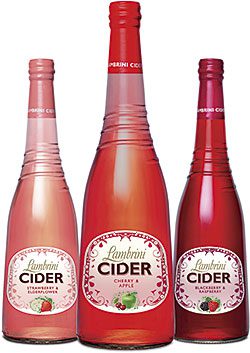 The new description, 'Kentucky Style Cider Brew', is being placed on all bottles of Jeremiah Weed from the start of this month. And the marketing campaign includes a TV ads campaign, running this month and next, social media work and in-store activity. There's also a new 330ml PET bottle and music festival sampling programme, which the firm says will reach over 1.5 million consumers.
Ronak Mashru, head of UK innovation commercialisation at Diageo, said Jeremiah Weed remained the same product.
"But the new bottle label descriptor and marketing campaign will bring even more consumers into the brand, by helping them understand just what makes a Kentucky Style Cider Brew," he said.
Jeremiah Weed is available in two flavours, Ginger Brew and Sour Mash Brew and Diageo argues that its combination of cider, spirit and flavourings makes it different from other products – offering a more masculine, mature style in the flavoured cider market.
The firm reckons the total UK cider category (on and off-trade) is currently worth over £2.5bn and growing at 6% year on year and it says Jeremiah Weed gives retailers and licensees the opportunity to tap into huge sales potential and offer their customers the chance to trade up to a more premium product.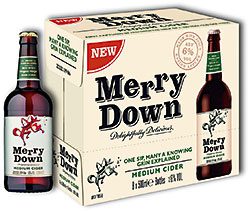 • Merrydown launched its new 6% ABV Merrydown in May. The 500ml bottle pack design features a new logo – a fox dancing a jig and playing an apple core-shaped fiddle.
Consumer PR, digital and in-store activity, sampling and outdoor advertising will feature the strapline: 'One Sip. Many a knowing grin explained'.
The new 500ml bottles will be sold alongside the established 7.5% ABV Merrydown 750ml bottles and 440ml cans, and has an RRP* of £1.99. Cash & carry stockists include Booker, Bestway and Batley's.
Amanda Grabham, head of brand marketing for Merrydown Cider said: "With six out of 10 cider consumers aged over 35 this is the audience we are aiming for with the new-look Merrydown. Heritage brands have strong appeal for these consumers.
"We've had very positive consumer reaction to the new pack design."
• Lambrini Cider, launched in 2011 by Halewood International has been given a new bottle design and the range also has a new flavour, Cherry & Apple.
"Following on from its launch success, the new flavour will join Strawberry & Elderflower and Blackberry & Raspberry in the Lambrini Cider range, and has been introduced in response to significant consumer interest in fruit-flavoured cider, which has seen increased sales of up to 60% during the past few months," said Lorna Tweed, brand manager for Lambrini Cider at owner Halewood International.
"The drink is aimed at relaxed low tempo occasions, perfect for summer months, nights in with the girls, and laid back afternoon lunches in the garden.
"The cider category as a whole appears to be in decline in terms of volume, with the majority of value sales growth being accounted for via duty increases, although fruit ciders appear to be going against these trends, and are expected to perform better over the summer season.
"Halewood International however still believes that the take-home cider category remains strong, with UK consumers purchasing over 50 million cases of cider per year.
"The Lambrini Cider range was introduced as a result of a two-year research programme which identified a gap in the market for a female-focused cider," she said.