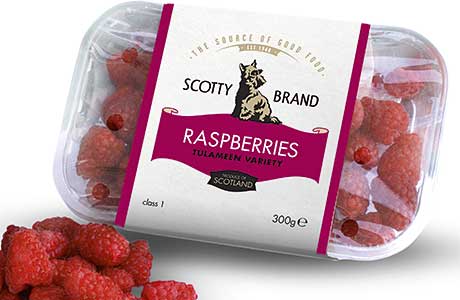 SCOTTISH produce specialist Scotty Brand is welcoming summer with new soft fruits and salad leaves. The strawberries, from Bruce Farm in Ayrshire, will arrive in stores this month, with the raspberries joining them in July.
Three varieties of lettuce – romaine hearts, little gem and iceberg – are being supplied by Fife-based Kettle Produce.
Ayrshire new potatoes, early croppers grown on the light sandy soil, hit the shelves at the same time as Jersey and Cornish new potatoes. They will also be available this month. Scotty Brands is keen to promote this unique Scottish delicacy to home-grown consumers and beyond.
Listings include Asda, Waitrose and Wholefoods Market.