One of Scotland's leading rating experts argues that businesses in Scotland should lobby urgently for a Holyrood u-turn
by Peter Muir
THE Scottish Government has announced two significant changes to non-domestic rates in recent months, both of which are set to hit numerous Scottish retailers and food and drink companies.
The rules relating to vacant premises were changed from 1 April 2013. Previously, vacant retail and office premises were subject to a 50% annual rates liability. Now, this figure has been changed to 90%. Industrial and listed buildings remain unchanged and are able to claim 100% rates relief.
The Scottish Government's rationale for introducing the changes is that it will force landlords into reducing asking rents and, therefore, stimulate a resurgence in demand. This in turn will see in effect a regeneration of traditional high streets.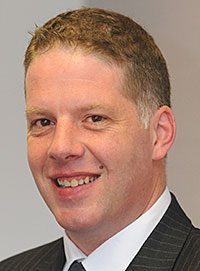 While the argument may seem plausible at first glance, there is one major flaw. The property market is driven by supply and demand. The current market, outwith the established centres of Glasgow, Edinburgh and Aberdeen, has been badly affected by the worst economic crisis in a generation. Landlords in the affected areas have been desperately trying to let property, in most cases, at severely reduced rents, topped up by incentives. However, due to lack of demand, the units remain empty, a position unlikely to change. In many cases, significant capital expenditure investment will be required by landlords to make traditional units more attractive. Funding for such initiatives will now be even more difficult, as landlords face a significant rise in their annual rates liability. In reality, numerous units will continue to lie vacant and the much hoped regeneration of the troubled high streets will never occur.
If that was not enough, in a further blow to rate payers the Scottish Government has rejected calls for a review of its decision to follow Westminster's lead to postpone the 2015 rates revaluation, a move greeted with dismay south of the border. The delay means the annual rates liability will be based on higher pre-recessionary rental levels, which will have an impact both on businesses and on those with any interest in commercial property in the valuation roll.
If the revaluation had been allowed to proceed as planned in April 2015, rateable values would have been based on rental levels on or around 1st April 2013. The current rateable values are based on rents around April 2008. Given the market differences since then, the property industry needs a revaluation to set rateable values at a fair and equitable level reflecting the market today.
Recent case law from the Court of Session has all but eliminated the possibility of challenging rateable values on the basis of falling rents. Without a u-turn, rates will continue to be based on levels of rent that are now unsustainable. Even with the lure of lower rent, – should the Scottish Government's rationale for changing the empty rates rules prove correct – many prospective tenants will still turn their backs, as the overall rates liabilities become clear. One example I recently uncovered was a retail unit being marketed at a rent of £18,250. In contrast, the rateable value was £75,000!
Setting aside the new letting scenario, a revaluation is also vital to current occupiers, who, after all, will be tied in to paying rates based on similar rental levels of April 2008 and not those prevalent today.
The latest changes have seen considerable opposition. However, with the Scottish Government showing no signs of capitulation you should take your concerns to your MSP.
Peter Muir is head of rating with Colliers International in Scotland.
Peter.Muir@colliers.com
0141 226 1000