For several years the sales performance of energy drinks has been setting the heather alight, especially in convenience outlets. But is the market going through fundamental change?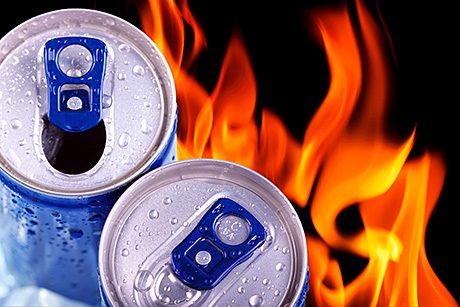 THERE'S been no doubt which types of soft drink have been fuelling sales growth in retail – and especially convenience retail – in recent times.
While bottled water firms can point to a strong comeback after some early recession difficulties and cola brands still put billions through the tills of Scotland and the rest of the UK, it has been sports and energy drinks (and more particularly energy drinks) that have performed best.
But last year provided challenges for all of soft drinks as some recent company results have highlighted. Some of the worst summer weather on record certainly didn't help.
Britvic's annual Soft Drinks Report should be released soon, which will tell us whether energy drinks have maintained category-leading growth or not.
Ahead of that we have some figures from one of the biggest energy drinks players that suggest the present and future are both still very positive for energy drinks and for those who sell them.
But, as Claire Amber Young's conversations with Scottish retailers (see the article on page 74) show, the nature of the energy drinks market is changing.
More people appear to be consuming them as part of a regular routine and using them in a variety of ways – in the early morning for example, and as mixers for spirits for at-home drinks. But at the same time they are looking for value, looking for deals and are willing to try different brands including own-label and value brands.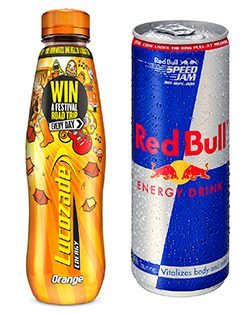 For Red Bull, pioneer and market leader among functional energy drinks – the stimulation type – the overall market figures, as shown by a variety of research sources including Kantar, Euromonitor, Mintel and IRI, are very positive.
The company's trade communications manager Tom Smith said energy drinks were being used by a increasing number of consumers. What the marketers call penetration had reached almost 41% – so roughly four out of 10 of those people who could use the drinks now do so, at least some of the time.
The increase in penetration was occurring at the fastest rate in soft drinks. That suggests energy drinks sales growth has momentum but there are still many people roughly six out of 10 who can still be persuaded to try them out; so, good growth now and high potential for further growth.
"In fact, sports and energy is expected to deliver 50% of soft drinks growth – an additional £338m by 2017," he said.
"In impulse, sports and energy is the largest segment in soft drinks with 30% share of the market.
"Sports and energy can be broken down into three segments: functional energy, such as Red Bull; refreshment energy, such as Lucozade; and sports such as Lucozade Sport.
"Red Bull is leading the way worth £28.1 Million in Scottish impulse, growing ahead of the category as a whole at 7.6%," he said.
But of course the success of energy drinks has led to the launch of many other brands, value lines and own-label energy drinks.
• Energy drinks market penetration reaches 41% as new users get the habit
• Sports and energy the largest soft-drinks sub-category in impulse outlets
•  Top 20 SKUs said to be worth 72% of sales
While many of those brands have reported growth and while some retailers have noticed uptake of own-brand options the Red Bull message is that in an increasingly busy soft drinks sub-category retailers should be careful not to complicate displays and should instead think less is more.
"Within sports & energy in impulse, the top twenty SKUs deliver a massive 72% of value sales which means retailers should have a focused range and not give space to products which add little or no value," Smith argued.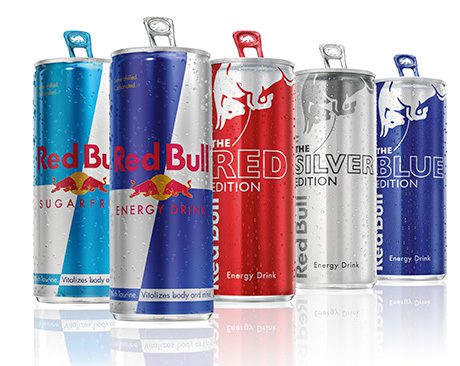 "Customers should ensure the split of shelf space is shared between premium (35%) mainstream (30%) value (35%) based on the split of sales and also the growth areas," he said.
"It's important to look at the return that each SKU is delivering back to the business in order to rationalise the amount of shelf space per SKU. It's the market leading, branded products that deliver higher profitability.
"Taking on simple merchandising principles can help increase spend and maximise sales.
"Use key brands as signposts for shopping the category by placing at eye level. Locate signpost brands in the centre of the planogram, with multiple facings and blocked with similar products. Vertical sub-category blocking makes it easy for consumers to locate their product and shop the fixture. Using the stair-step approach, merchandising products in order of can size, encourages shoppers to upweight their spend in store."
Smith said the brand planned to spend £22m on marketing support in 2013 – including advertising, sponsorship and in-store activity.
In one significant development, 2013 sees the launch of Red Bull Editions – three new Red Bull flavours. The Red Edition (Cranberry), Silver Edition (Lime) and Blue Edition (Blueberry), gives retailers, the firm says, a chance to gain extra sales in the fastest growing soft drinks category by offering options to consumers who don't like the taste of regular energy drinks.
• Coca-Cola Enterprises promises a busy marketing year on two of the energy drink brands in its soft drinks portfolio.
Already this year Monster Energy's featured a four-week promotion exclusively for independent retailers which provided £1.19 price-marked packs on Monster Energy Original, Ripper, Khaos, Lo-Cal and Rehab Lemonade.
CCE says that since launching in the UK four years ago, Monster Energy has become a £70m brand and doubled its rate of sale last year.
After six months, the Monster Energy range's most recent addition, Monster Rehab, is said to be worth £2.6m in retail sales value in the UK .
At the time of the PMP promotion's launch CCE's Alan Halliday said: "After four years of exceptional growth, it's important we maintain momentum with strategic launches and marketing activity this year. Energy is a dynamic sector and it's important that we use targeted activity to build on existing demand and bring in new consumers.
"Our goal is to add incremental value to the sector and we can help retailers achieve this by demonstrating what energy SKUs should form the basis of a core range."
And early 2013 saw the beginning of what CCE said would be substantial support for its Relentless brand too, including a revamp of the range. February saw the launch of a new pack size, a new price-marked pack offer, a new flavour and improved formulations. Those and other developments would be backed by the brand's biggest ever year-long marketing investment, said the firm.
• Red Bull plans £22m spend and launches flavours as Editions range
• Monster Energy rate of sale doubles in 2012
• Relentless providing PMPs, new flavour and reformulated drinks
CCE launched a 250ml can of Relentless Origin with what it described as a competitive suggested price of 79p.
Added to its existing range of flavours was Relentless Lemon Ice – a sparkling energy lemonade drink.
The firm said the new drink scored well in consumer research. Relentless Berry Juiced, Tropical Juiced and Orange have been reformulated.
For convenience retailers CCE has £1 PMP packs on 500ml cans of Relentless Origin, Apple & Kiwi, Lemon Ice and Sugar Free, which will be available in wholesalers for periods during the year.
• Mountain Dew, the energy drink that's part of the Pepsi family and is marketed in the UK by Britvic is another of the established energy drink brands that is planning a big year.
Mountain Dew will be backed by £3m worth of activity including TV advertising.
• Kick Energy, from Global Brands, is collaborating with some of the biggest video games producers, has pioneered QR code technology, and in 2012, was the official energy drink for the film, Marvel's Avengers Assemble and partnered with the associated Facebook game.