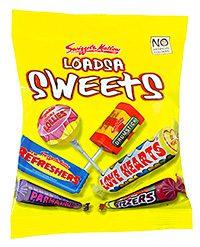 NEW products and greater production by manufacturers of products for seasonal events, has helped increase confectionery sales over the last two years, according to confectionery firm Swizzels Matlow.
Quoting Nielsen data to 5 January 2013, the firm says the children's confectionery market grew from £388m in 2011 to reach £450m in 2013, an increase of 15.8%.
Swizzels says it's noticing a growing trend towards softer gummy products. Variety bags are also showing increased sales, which it puts down to the big night becoming more popular.
The firm recently introduced Squashies – foam and gummy-style versions of some of its confectionery favourites. Also available are the Swizzels Matlow bumper bag and Loadsa Sweets.