A rustling of toffees, mints or chocolate Brazils is still, for many people, an essential part of a night at the pictures.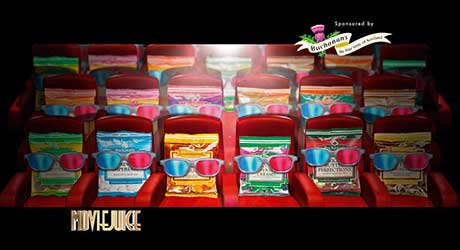 To underline the connection, Buchanan's of Scotland's pre-packs range is continuing its sponsorship of STV's Moviejuice, a film review show on Friday nights.
Buchanan's of Scotland's exclusive lines include buttered Brazils, Russian caramels and Italian creams. Pre-packs include Polly pastilles, mint imperials and peppermint creams.
The company also supplies weigh-out jars for traditional confectionery shops.