Refreshing for the confectionery category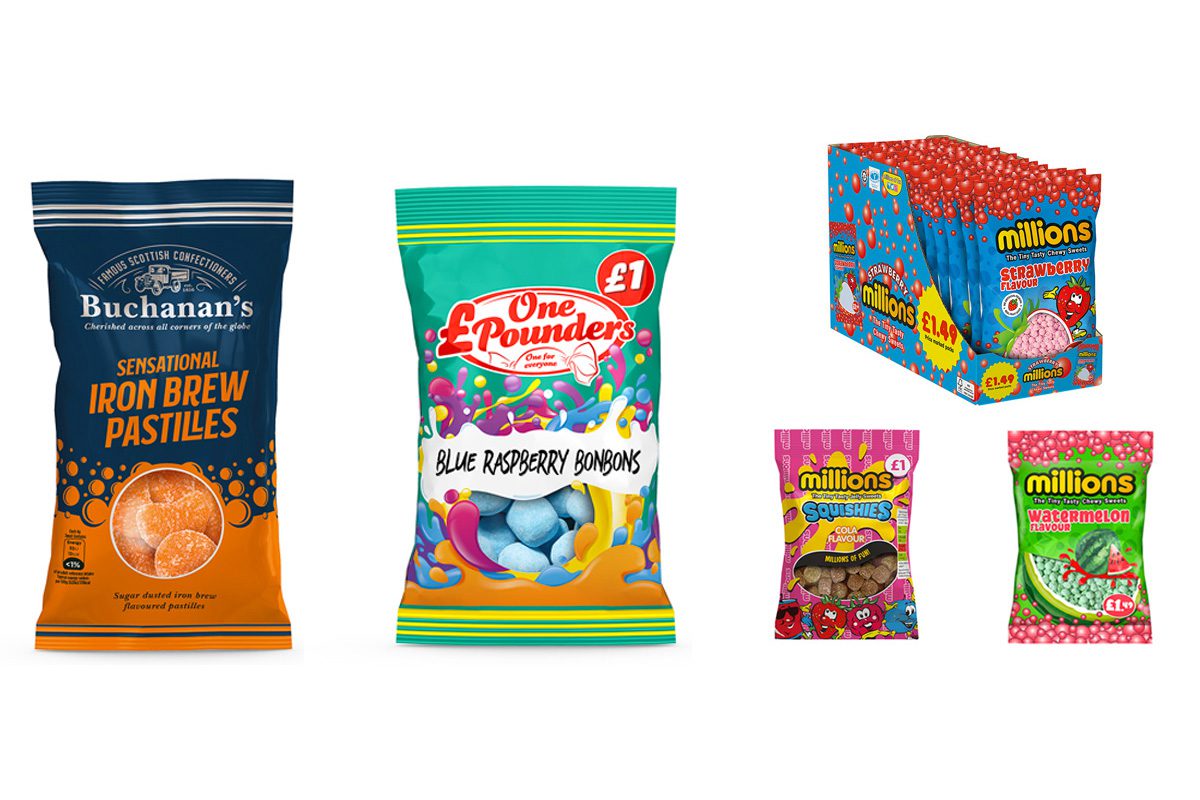 GOLDEN Casket is making up for lost time with a tranche of makeovers for its brands.
After placing NPD on the back burner during Covid, the confectionery firm is now rolling out updates and rebrands across its portfolio.
The firm's flagship Buchanan's range has an entirely new shape, logo and colour range across its designs but the sweets inside remain the same.
Sandra Fisher, sales and marketing manager at Golden Casket, said: "We've got the same superb-tasting sweets — never a compromise there — with a luxury look.
"They're ideal for enjoying on a night in or a Sunday afternoon relaxing on the couch with a movie."
The £onepounders range is shaking things up too, bringing in new colours across the portfolio of over 50 sweets.
No longer the solitary yellow colour, new £onepounders now come green, pink, yellow and purple as well, with touches of the rainbow.
Golden Casket's Milk Chews has a new look as well, and are suitable for vegans now too.
Lastly, the Millions brand has benefited from this overhaul, with new looks across its gummy and jelly packs as well as the original tiny sweets.
Fisher said: "Millions have been on the design wagon too, and, at the end of 2022, launched four new gum and jelly packs and added to their Millions Jelly Baby range with Cola Babies.
"And there's still more to come this year in the fabulous Millions flavours , which always pack a punch.
"The hanging bag range of Millions also has changes for next month — changing the trend of shrinkflation by adding 25% more into the bags."