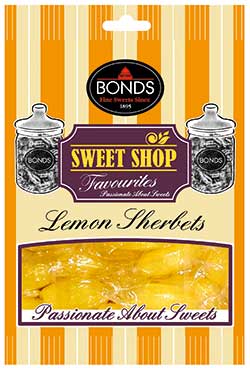 TASTES remembered from the playground are driving grown-ups towards vintage sweets says supplier Bonds. In response it has relaunched its old-school products, many of which have recipes unchanged for a century. The aim, according to managing director Philip Courtenay-Luck, is to "help evoke an emotional attachment in shoppers."
The firm's success story of last year, Bonds retro classics bag, which includes childhood favourites such as Love Hearts, Refreshers and Dennis and Gnasher chews, sells mainly to adults. "Children don't have the attachment to these products and favour novelties such as strawberry pencil bites and teeth and lips," said Courtenay-Luck.
Retro classics, plus last year's new launches milk chocolate honeycomb and chocolate mix, will have marketing support in Scotland throughout 2013. The Bonds Confectionery website has also been re-launched, with a portal for distributors to reorder.