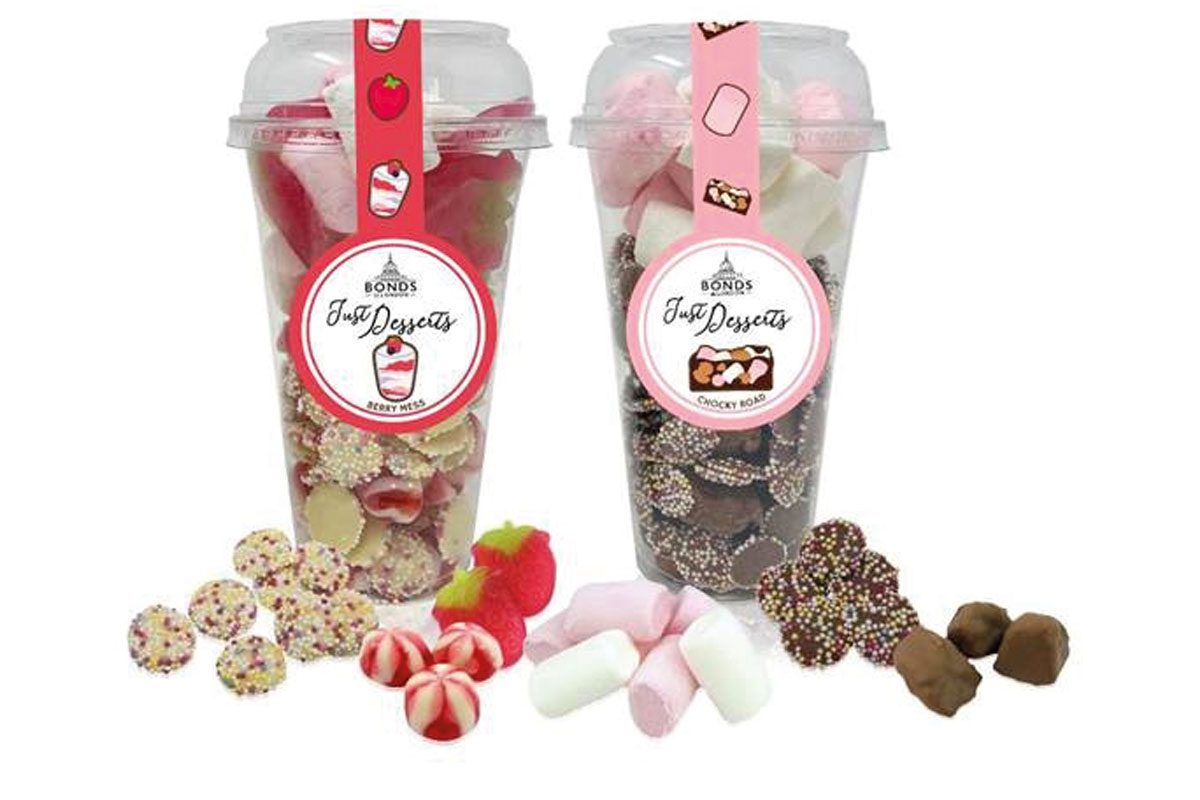 CONFECTIONERY wholesaler Hancocks has expanded its pre-packed pick-and-mix range Bonds Shaker Cup with the addition of two new products.
Bonds Just Desserts Chocky Road Mix Shaker Cup (360g) is said to be inspired by classic sweet treat rocky road and includes milk chocolate cookie and fudge clusters, chocolate flavour disks with a candy topping and soft vanilla flavour marshmallows.
Bonds Just Desserts Berry Mess Mix Shaker Cup is based on summer dessert eton mess. The 285g pack contains fruit flavour jelly sweets, white chocolate flavour candies with candy toppings and soft marshmallows.
The new variants join the existing Bonds Shaker Cup line, which includes So Sweet Mix Shaker Cup, Cherries and Berries Shaker Cup, Rainbow Vibes Shaker Cup and Candy Bliss Shaker Cup.
Chris Smith, marketing communications manager at Hancocks, said: "The Shaker Cup range from Bonds has been popular with customers since it first launched, and the two new products are welcome additions.
"The shaker cups take up very little storage space compared to a regular pick 'n' mix display unit and can create an appealing display in store, helping to drive custom."