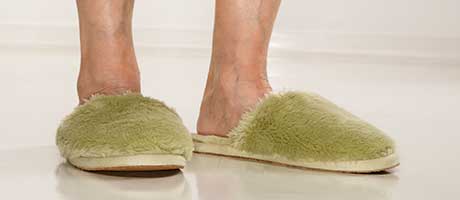 Want to cash in on the annual washing, brushing and polishing season? Well, if you're retailing in spick and span Scotland maybe you should stock the shelves with window products, plungers and oven cleaner – to serve areas of cleaning that Scots seem especially keen on.
SPRING is coming, the daffodils are in bloom and the householder's mind, allegedly, turns to cleaning up the dust and cobwebs that have accumulated over winter. So, is now the time to be stocking the products to help get Scotland sparkling again? It certainly looks worth it: the total GB household cleaning market was worth £1bn according to a report produced last year by Mintel. And the huge brand-owning group P&G, quoting Symphony IRI data, suggests an even bigger homecare market, worth £1.5bn in 2012.
As a house
proud nation – last year Mintel found that three quarters of Brits cared a lot about their house being clean – consumers take the job seriously.
Richard Caines, household care analyst at Mintel, said: "For the most part, Brits are enthusiastic cleaners, but some jobs remain too much. This suggests the market for window and oven cleaners is not realising its full potential."
That being said, the report found that Scots did clean the windows and oven more than others in Britain.
Despite, or maybe even because of, the recession the value of sales of furniture polish and carpet cleaner has increased, Mintel found. It reckons the increases show families are willing to spend on products that help protect and maintain those household items that are the most expensive to replace.
In an effort to keep the nation's carpets spotless, 40% take their shoes off indoors, while almost three in 10 clean their carpets with a special shampoo or cleaner at least once a year. "Carpet cleaners have been a star performer in the household cleaning products market, boosted by product innovation and an effort to look after carpets as opposed to buying new floor coverings," Caines commented.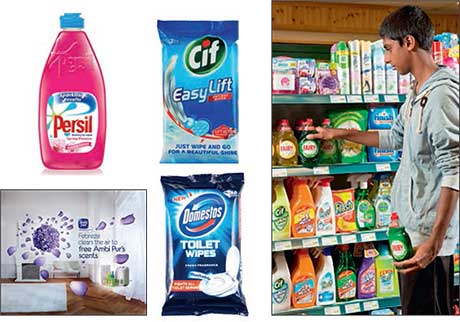 • P&G views homecare as one of the most diverse sections of a store. The firm sees it as including six main sub-categories – Dishcare (worth £433m), Aircare (£394m), Surface Care (£318m), Toilet Care (£202m), Bleach (£91m) and Polish (£65m).
All provide c-stores with opportunities to sell to consumers making top-up or "need-now" purchases, said P&G's head of trade communications Paul Lettice.
For surface care – sprays still sell most, although wipes are growing because consumers are looking for convenient products, he said. In aircare, electric and instant formats account for almost half of all sales.
The firm says that, on average, shoppers who buy homecare products in c-stores visit their local store 3.9 times a week and spend £9.72 on a typical trip – well ahead of the average c-store shopper, who spends £5.63 on each trip and visits 2.6 times a week.
Researchers find value for money is vital to shoppers topping up on homecare products, so it's essential, Lettice argues, that retailers stock leading brands and ensure clear pricing at all times.
P&G's Shelfhelp c-store merchandising advice programme, available online and as an app, includes homecare planograms.
In summary the P&G advice stresses that the homecare category is complex, so merchandising products by room and task helps consumers make sense of the ranges. Stocking brand leaders in each sub-category helps shoppers identify the product they need, the firm says. And it sees availability as a primary concern, so retailers should make sure that shelves are kept full and clearly labelled.
• Robert McBride's Oven Pride, the market-leading product for tackling the hardcore kitchen chore is currently mid-way through a £1m TV campaign, supported by a new website.
• For the smallest room in the house, the latest Domestos brand extension is Domestos Toilet Wipes. The wipes join last year's innovation, Domestos Extended Germ Kill, which is designed to cling to the toilet bowl through flushes.
• Unilever's Cif brand also has a new wipe out in time for spring cleaning. It's part of Cif's EasyLift range, designed to speed up cleaning with a formula that the company claims: "cuts through grime, quickly softening and detaching dirt so that less wiping is required".