Scottish chocolate maker says its bars are ideal for Christmas presents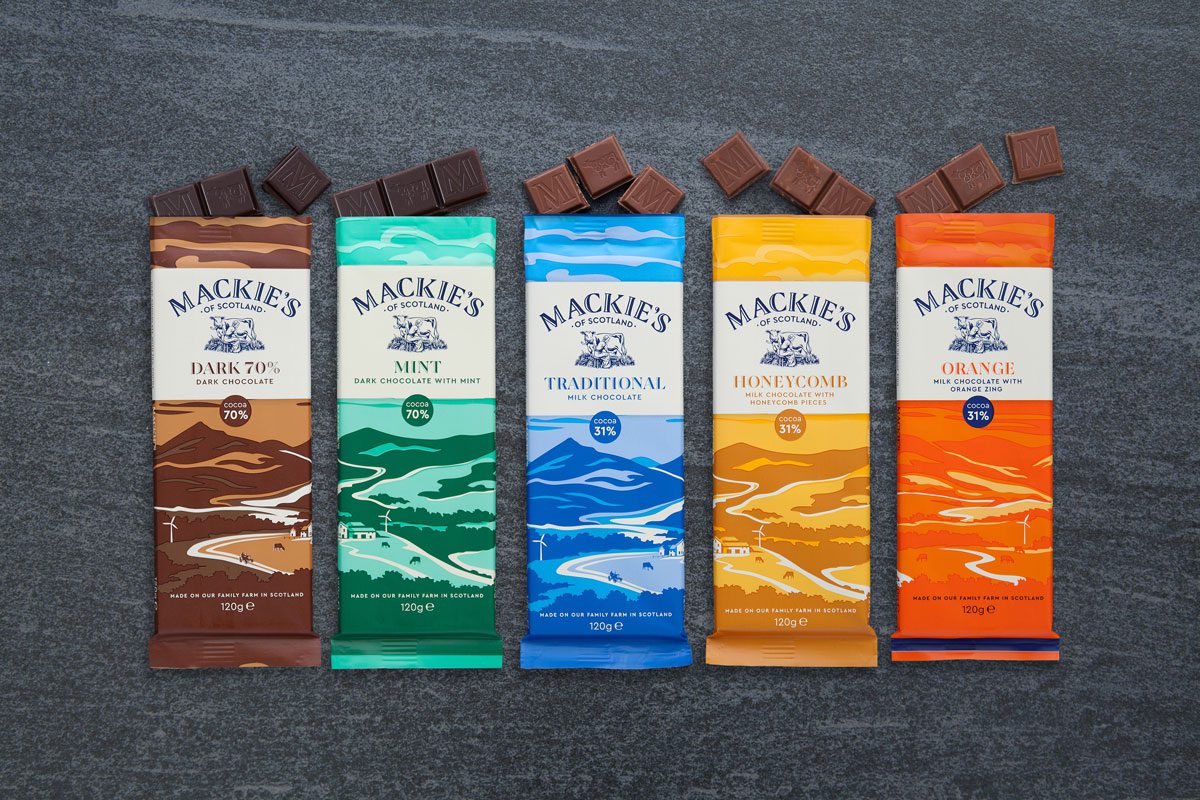 THERE are plenty of opportunities for chocolate gifting during the festive season and retailers should be keen to jump on these chances with the right offering in the category.
And when it comes to showing you care, a more premium level brand, with some strong provenance to boot, will be top of the list in this situation.
For this reason, Mackie's of Scotland has been shouting out about its range of chocolate bars as a prime gifting option for this festive season.
Available in Traditional Milk, Dark 70%, Mint, Honeycomb and Orange, Mackie's chocolate options can be a winner for retailer sales and a key gift option for plenty of consumers out there.
Ensuring customers are well aware of the chocolate range available to them in stores will pay off here as shoppers begin to start writing their lists to be delivered to the North Pole for this year.
That's why Chris Law, national account manager for Mackie's of Scotland, reckons retailers should take advantage of the space available in stores to help highlight the chocolate selection on offer.
He said: "Having a dedicated area or shelves for Christmas-themed stock is always a great opportunity for retailers, particularly in ambient.
"Having both retailer-themed and brand-themed Christmas POS drives awareness of these products being available, with Mackie's 35g chocolate bars being a good example."
When it comes to Mackie's 35g format as well, the Aberdeenshire firm certainly has retailers covered, offering a plethora of options in the format for single bars as well as a select gifting pack.
Mackie's offers a Mini Collection Gift Box option for chocolate gifting especially, with packs containing eight 35g bars of the Mackie's chocolate selection.
This includes the Traditional, Mint, Honeycomb and Dark 70% variants, with two 35g bars of each flavour.
Law said: "Top-up and emergency missions will draw customers in this period. Having some sort of gifting offering is always a good idea for shoppers who may be in for something else.
"Gift packs, as always, will play an important role at Christmas. Retailers can benefit from having a dedicated space in store for such lines.
"Items like our Chocolate Gift Pack work for consumers stocking up in their local shop on the way to visit friends."