Independent Retailer of the Year 2022 – Premier Cupar Store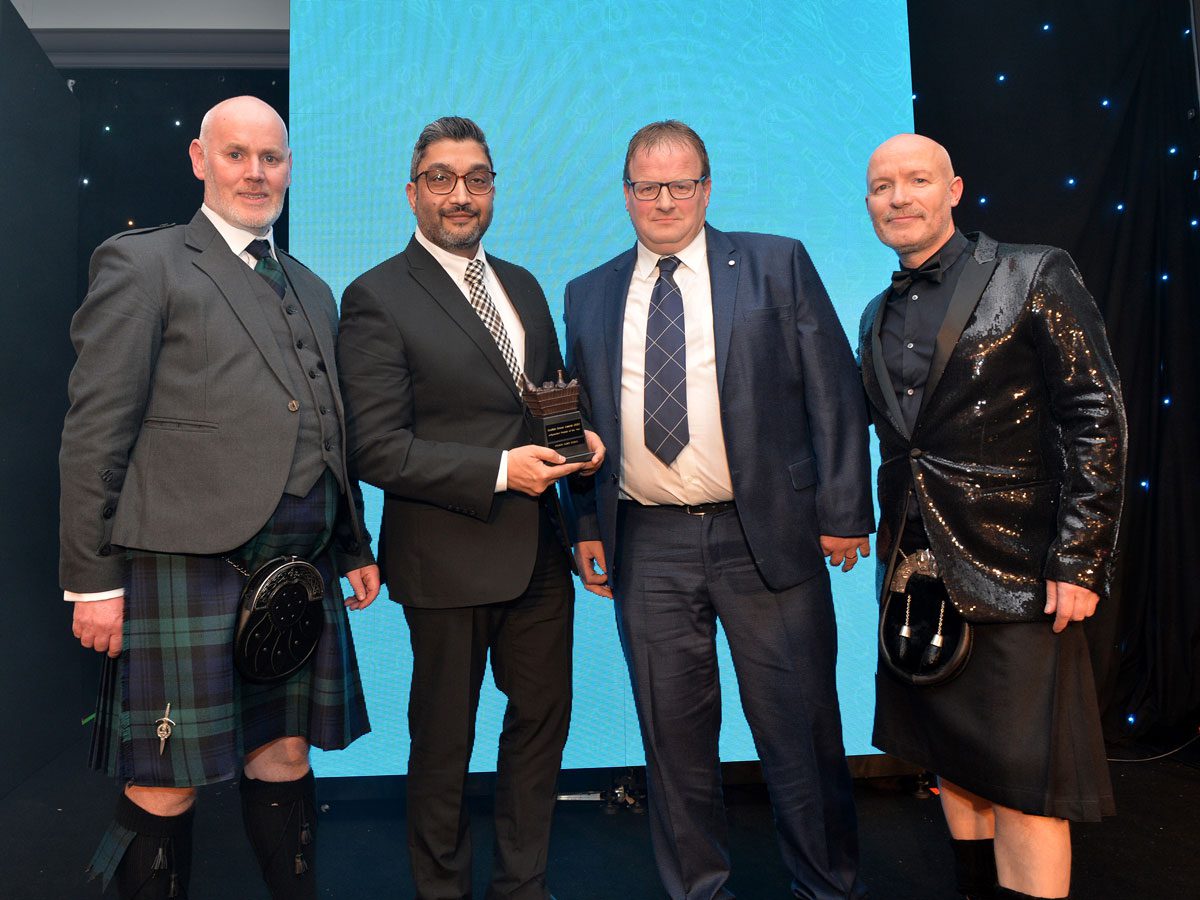 Winner details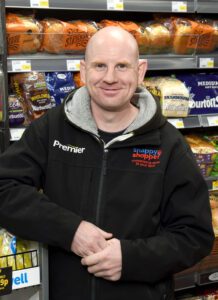 Interview with Kevin Cairney, store manager
Staff: 15 staff members
Symbol: Premier
Services: National Lottery, Food to Go, Snappy Shopper, Temptations Cheesecake, Stuart's Bakery, Jisp Scan & Save       
• Premier Cupar Store ensures a strong range of options with some savvy sourcing by buying must-stock options in bulk from Londis and looking to more specialist options from Booker and purchasing these in smaller, single options.
• These specialist items can cover more worldwide options in stores such as with a range of brioche options popular with the community as well as a selection of drinks gift packs in time for the Christmas season.
• The store covers an impressive catchment area with its delivery service as well, with Snappy Shopper drivers going out about 10 miles to St Andrews to make deliveries.
• Local businesses are included in the store, too, with Temptations Cheesecakes and The Bubble Bar.
Keeping the customer a happy one
NO matter where you set up your store in Scotland, it will always come down to making sure that what the customer wants, the customer gets.
Ensuring the security of stock will be of the utmost importance in this case and the team at Premier Cupar Store is more than ready to meet this demand.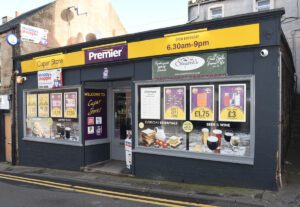 While smaller in square footage, this store offers a wide variety of options, catering to the local community and much further afield as well, whether this be for cupboard musts with bread and tins of foods or to more on-trend options such as American sweets and bubble tea.
But despite having a range to rival the multiples, the store maintains a high level of cleanliness, with shelves stacked in a neat order that shows off brand names to the front to help make customers' shop that bit more easier to navigate.
This expansive range and attitude to running the store impressed Scottish Grocer judges last year, who saw fit to make Premier Cupar Store the Independent Retailer of the Year during the Scottish Grocer Awards ceremony in 2022.
When it comes to the day-to-day running of the shop, store manager Kevin Cairney believes that, ultimately, the consumer needs to be kept happy and get exactly what they are looking for.
Cairney said: "We aim to ensure the customer is always happy with what they find in the store by keeping our stock levels high as well as keeping a big selection available to them.
"And, typically, we have no real stocking issues here, either. We deal with two different companies with Booker and Londis to make sure we can get our orders in and we look to local businesses as well and stock up on what options there are here.
"We look to work between these to make sure that customers are always satisfied with what they find in the store."
And it's a smart approach to stocking that pays off as Cairney discussed the benefits of being able to trade with Booker and Londis, with the former allowing him to stock on more specialist items that customers request with Booker and buy in bulk with Londis to help cover the items that fly off shelves.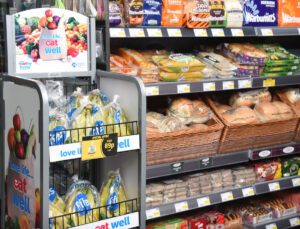 Impressively, these items can be in demand for miles around, too, as Cairney mentioned that the store's Snappy Shopper service deliveries can reach out as far as St Andrew's, nearly 10 miles away from the store.
He said: "So we will travel out to St Andrews and Ladybank around us, which can be about a 20-minute drive to go out to for deliveries.
"It can be a massive job but it keeps the service busy and popular for the store and spreads word about the shop, too.
"We do find that people out this way will be ordering more of the unique products that we offer in store, such as our Savage Kitchen protein meals, which is a company in Glenrothes we can order from.
"We'll also do more local options, as well, which gets their name and product out there, such as the Temptations Cheesecakes and The Bubble Bar bubble tea, because you can't get always these items from the larger supermarkets."
While the store has the area around it more than covered, Premier Cupar also has an eye on the locals.
Members of staff ensure that they remain invested not only in the customers coming in to the store, but provide for local club events as well as for the school.
Cairney said : "We can have a laugh with customers and get to know them a bit better. It's not just about the business here, they get treated like family when they're in the store.
"When someone dies in the community, we'll send a card to the family and support them where we can if they need it.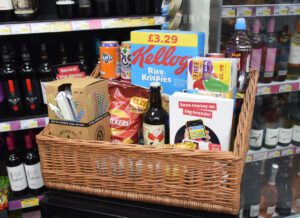 "We also help out at local events as well. We support the local football team and when there's a local farmers market on in the town then we'll take sweets and things like that to it to give away for free to the kids that are visiting. And the last time we had a fair in the local park, we took down bottles of water and gave them away for free, too.
"We are always trying to give back to the local community where we can and, at the moment, we're looking to work with the Healthy Living Programme to do one of their Breakfast Mornings with the local school."
All of this and more contributes to the consistent high standards found in Premier Cupar and the store has big ambitions for the future, to help accommodate its customers and expand further to help bring in more options to the local area.
Cairney said: "We have a few refits in mind. We'd like to work more on the back of the shop to bring in more options for customers.
"So, at the moment, we're looking at bringing in F'real milkshakes and smoothies for the store and a Costa Coffee machine as well, helping to build up further on our food-to-go selection.
"Hopefully, we'll be able to do up more of the back of the store so that it can create more dining options and help turn the store into more of a destination experience for them."
This feature concludes the awards profiles for the Scottish Grocer Awards 2022. We would like to take this opportunity to once again congratulate all of our winners from the past year.
Coverage for the Scottish Grocer Awards 2023 begins in our December issue as we reveal the final winners for this year's awards, with the first of these interviews set to come in January 2024.