Wholesaler distributes free recycling bins for disposable vapes to its fascia stores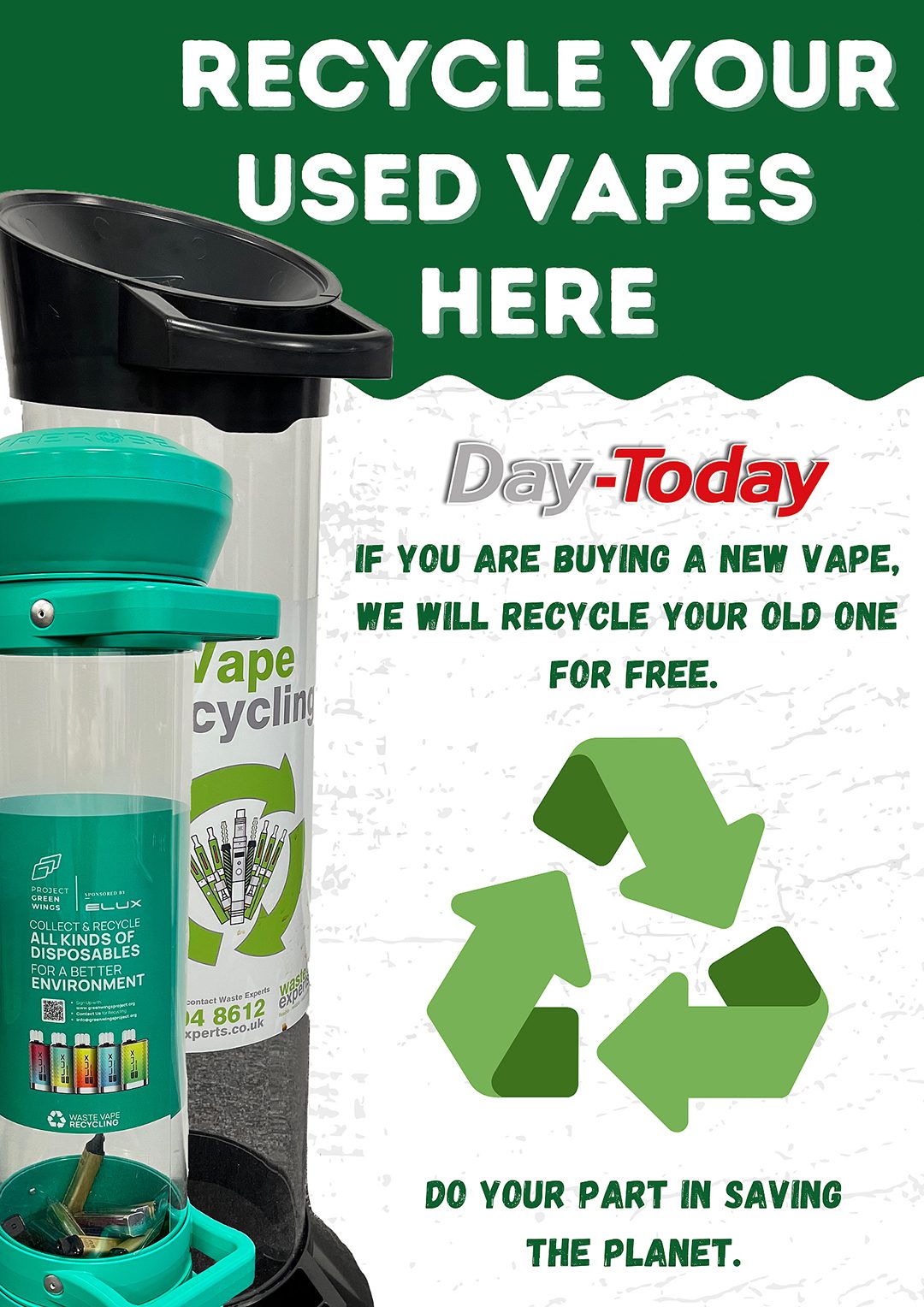 UNITED Wholesale Scotland (UWS) is promoting free disposable vape bins for its Day-Today and USave shops.
According to research by recycling campaign group Material Focus, more than five million disposable vapes are thrown away each week in the UK – but only 17% of vapers recycle their vapes correctly.
By law, every shop that sells vapes should have a recycling facility that allows them to accept used vapes for disposal.
Bosses at UWS have taken the initiative and, by working with supplier partners in promoting sustainability and responsible retail practices, the wholesaler has distributed free disposable vape recycling bins to more than 450 of its Day-Today and USave stores.
Along with this, UWS has provided all of its stores with full information on their responsibilities as vape sellers, as well as relevant POS materials to communicate to their customers.
UWS says the initiative not only showcases its commitment to environmental responsibility but also encourages retailers to play an active role in reducing waste.
Around 30 millions vapes are sold in the UK every month, which is a huge increase from just a year ago. With sales set to continue to rise, vapes have become an integral part of stores sales and profits.
So UWS does not want to see an outright ban on disposable vapes, which is one of the options being considered by the Scottish Government, as this will have a massive impact on the profitability of stores.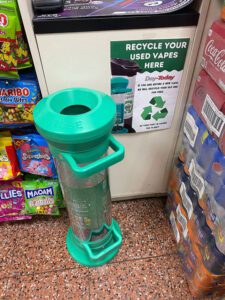 UWS says it aims to educate retailers and customers about the importance of recycling in reducing the environmental impact of disposable vapes.
Customers visiting Day-Today and USave shops can now make informed choices about how they dispose of their vape waste, it claims.
Naeem Khaliq, head of symbol at UWS, said: "We are fully committed to increase the rates of recycling within our stores.
"We are dedicated to sustainability and believe that every business should actively contribute to reducing its environmental impact.
"By providing disposable vape bins to our Day-Today and USave shops, we hope to make a significant difference in our communities and inspire other retailers to follow suit.
"We are also educating retailers on their responsibilities and providing them with posters and other point of sale material that they can use to promote recycling of disposable vapes within their stores.
"In some stores, we are running trials where any time a customer disposes of a vape in store, they can purchase a new vape for a discounted price in return. This is to encourage consumers to recycle."