Fun sugar confectionery can drive profits, says Swizzels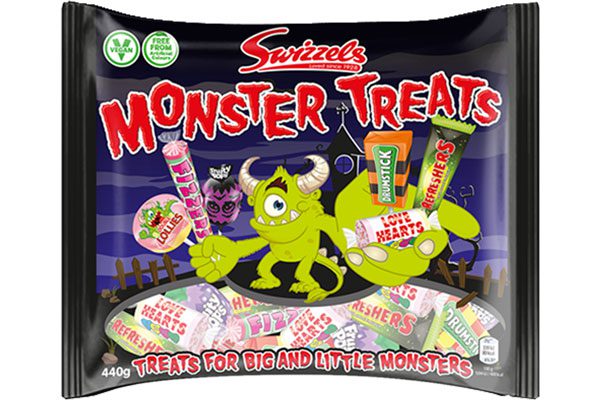 HALLOWEEN has established itself as one of the biggest retail events of the year, alongside Christmas and Easter, and shows no signs of slowing down.
It's an occasion that gives retailers a sales boost, especially when it comes to sugar confectionery, which is the most popular category at this time, says Swizzels.
That's because the products are seen as affordable treats to share with the community – particularly youngsters who go out guising.
Despite consumers being hit by the cost-of-living crisis, retailers still had a very successful season in 2022.
Overall, Halloween spending in the UK was estimated to total £687million last year, and seasonal sales have risen year on year for more than a decade, according to Forbes.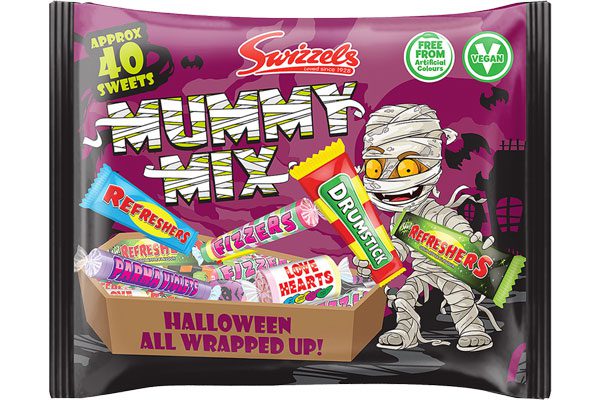 Swizzels trade marketing manager Clare Newton said: "Our hanging bags range has been very popular among shoppers during Halloween, as they are perfect to share on such an occasion.
"This year, Swizzels offers a Mummy Mix and Monster Treats packed full of some of the nation's favourite sweets: Drumstick Lollies, Refreshers Chews, Mini Love Hearts Rolls, Fizzers, Fruity Pops, Double Lollies and Parma Violets.
"We've found that by stocking well-known and trusted brands, retailers can boost sales and increase customer loyalty."
She stressed the importance of product availability and display as ways of piquing consumer interest, while using space next to other occasion-based products, such as crisps and soft drinks, would invite consumers to purchase additional items.
Newton said: "Retailers can drive profits from categories such as sugar confectionery by displaying a range of fun, sought-after and affordable products and new flavours that appeal to shoppers stocking up for seasonal parties."