Tobacco Retailer of the Year winner – Best-One South Bridge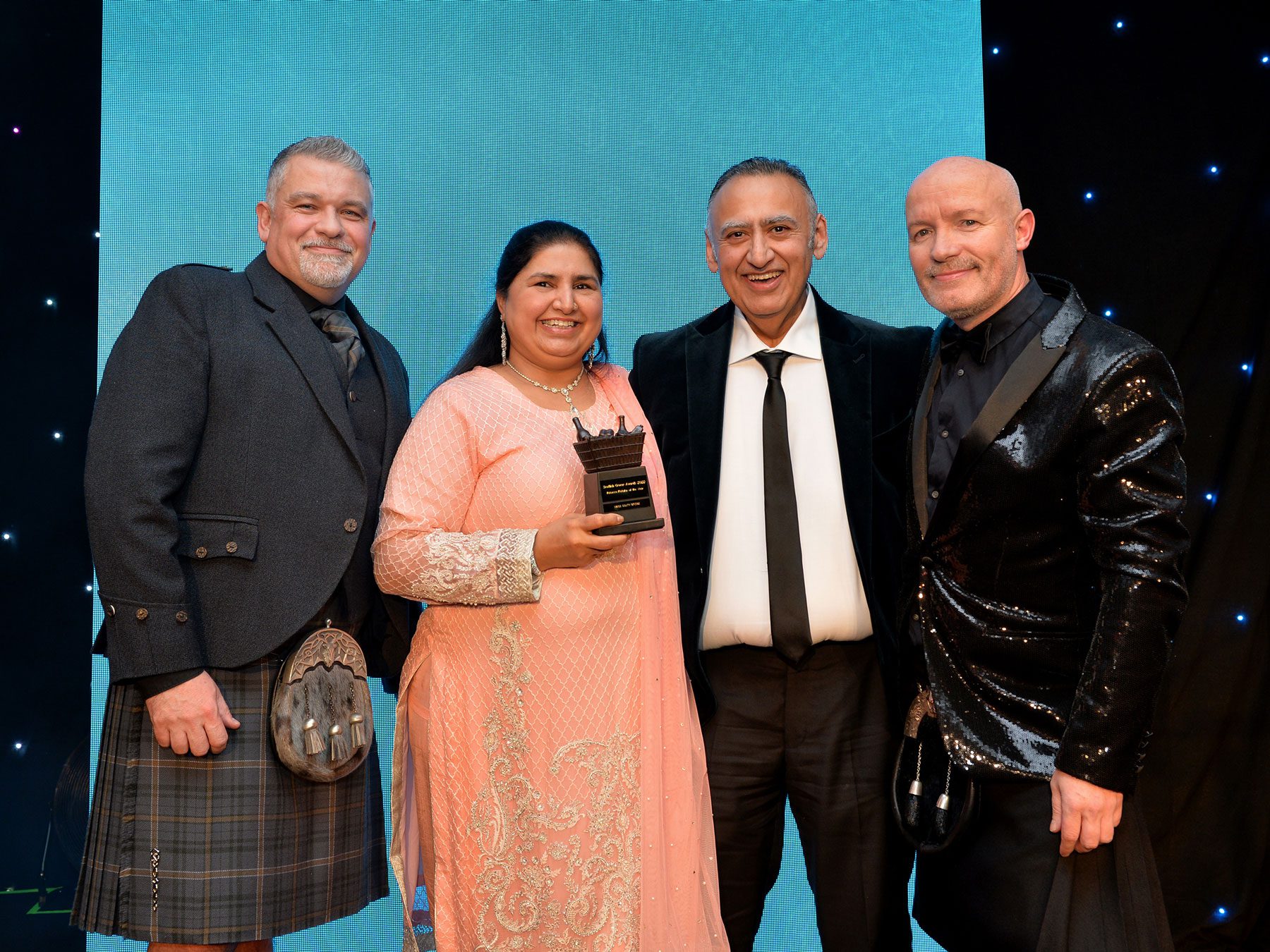 Winner details
Interview with Mumtaz Ali, store owner
Staff: 3 staff members
Symbol: Best-One
Services: PayPoint, National Lottery, luggage storage, parcel collection, currency exchange
• Ali and his family run the Best-One South Bridge store together and have done for over 20 years now.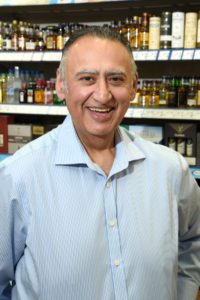 • The store stocks over 200 SKUs in the tobacco category alone but when examining nicotine as a whole, Ali says the store keeps in over 400 SKUs.
• Ali and his family have won Tobacco Retailer of the Year two years running now at the Scottish Grocer Awards, picking up the gong at the 2022 ceremony.
• Beyond the gantry, Best-One South Bridge also runs a successful luggage storage facility in store, ideal for those looking for a safe place to drop off their bags and suitcases while visiting Edinburgh city centre.
• Despite being in direct competition with Tesco and Sainsbury's stores on the same street, Best-One South Bridge still brings in plenty of customers looking for a good deal on tobacco.
Lighting up sales in the category
TOBACCO offers retailers one of the most challenging categories across the store.
Ever-changing legislation and drawbacks on merchandising can sometimes leave retailers in a bind on how to best make the most out of the gantry in their stores.
But those who manage to make the most of the channel and can reflect this at the till absolutely deserve recognition.
Best-One South Bridge is just one such store that has worked to deliver on its tobacco products range, ensuring that customers are always well satisfied with the selection available, and pay for products at a reasonable price as well.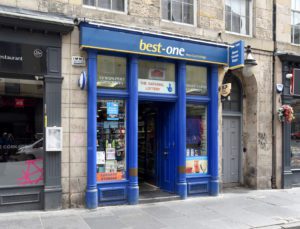 It's for these reasons that consumers keep coming back to the store, with retailer Mumtaz Ali building up a strong loyalty with nicotine users that sees shoppers travel from far and wide to visit his store, knowing they're bound to get a good deal.
He said: "We're a price competitive store when it comes to tobacco. We sit below RRP on about 99% of our tobacco range in the store. Vapes entering the category has been a godsend for a lot of retailers, too. They make up about 30% of our category sales now."
A good price on a difficult category is sure to appeal to plenty of consumers, which Ali mentioned as well, as he said people come from all over to visit the store after hearing about the good prices on offer.
"We'll see regular faces that come into the store, obviously, but there are people that come from further away to visit the store.
"We had someone come in on a Thursday night, who stocked up for the weekend ahead, who was a brand new customer to us.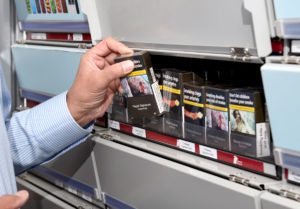 "He had come to the shop because people told him about the prices on tobacco in the store. So we have people talking about the store and getting many others to come our way – it's all word of mouth.
"We've had people coming in not believing it as well, asking if they're real products and not illegitimate ones because they can't believe the prices that we're offering."
Good deals and a friendly atmosphere more than pay off for this store and saw Scottish Grocer judges name Best One South Bridge as the Tobacco Retailer of the Year at the Scottish Grocer Awards 2022.
Ali said: "What we do is offer a competitive price on tobacco that the manufacturer helps us with and then we pass on these savings to the consumer."
And beyond the tobacco category, Ali has made sure consumers are well looked after for any nicotine product, including tobacco accessories such as papers and filters, vaping devices and nicotine pouches, all of which Ali noted were strong performers in his store.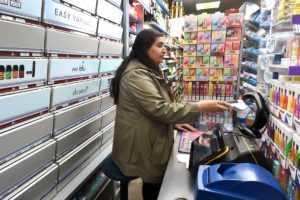 He said: "We are seeing a lot of dualers with cigarettes, roll your own and vapes,  which has been great for us really.
"We've seen growth for all of these categories lately. Vapes have been really coming into their own but for customers who want the taste of real tobacco they tend to look to more roll your own options here.
"If they're on a tight budget as well then we'll see them move on from traditional cigarettes to the roll your own because they can last longer and are generally better value for money."
Serving locally may be a retailer's bread and butter but store owners in the capital will have their hands full with the Edinburgh Festival Fringe taking place this month bringing with it a host of customers from around the globe and the chance to drive up further sales.
And Ali reckons he's well prepared to meet this additional demand during the festival, with representatives from tobacco manufacturers coming to the store during the season to offer insights for consumers visiting the shop as well as an even lower price for the store.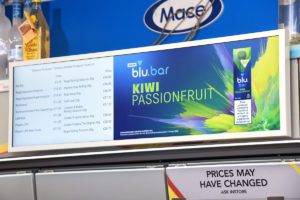 The retailer said: "We're going to be working with tobacco companies over the course of the Fringe.
"One has committed to having a brand ambassador come to the store to promote the cigarette selection to customers.
"Along with this, customers will also be offered a further discount on the range. We already sit below RRP on our tobacco range and then, from the promoter, consumers will also receive a further pound off from their shop, making it even cheaper to shop at the store.
"We've got one firm committed to working with us on this one but we've also been waiting on confirmation with another manufacturer to do the same, only with our nicotine pouches range in store.
"We're looking forward to this and having the reps in store, it will help to bring more customers in during the festival and, hopefully, we'll have more people talking about it to each other and bring even more customers to our door."