Two big brands are offering retailers the chance to win
PepsiCo's crisp new giveaway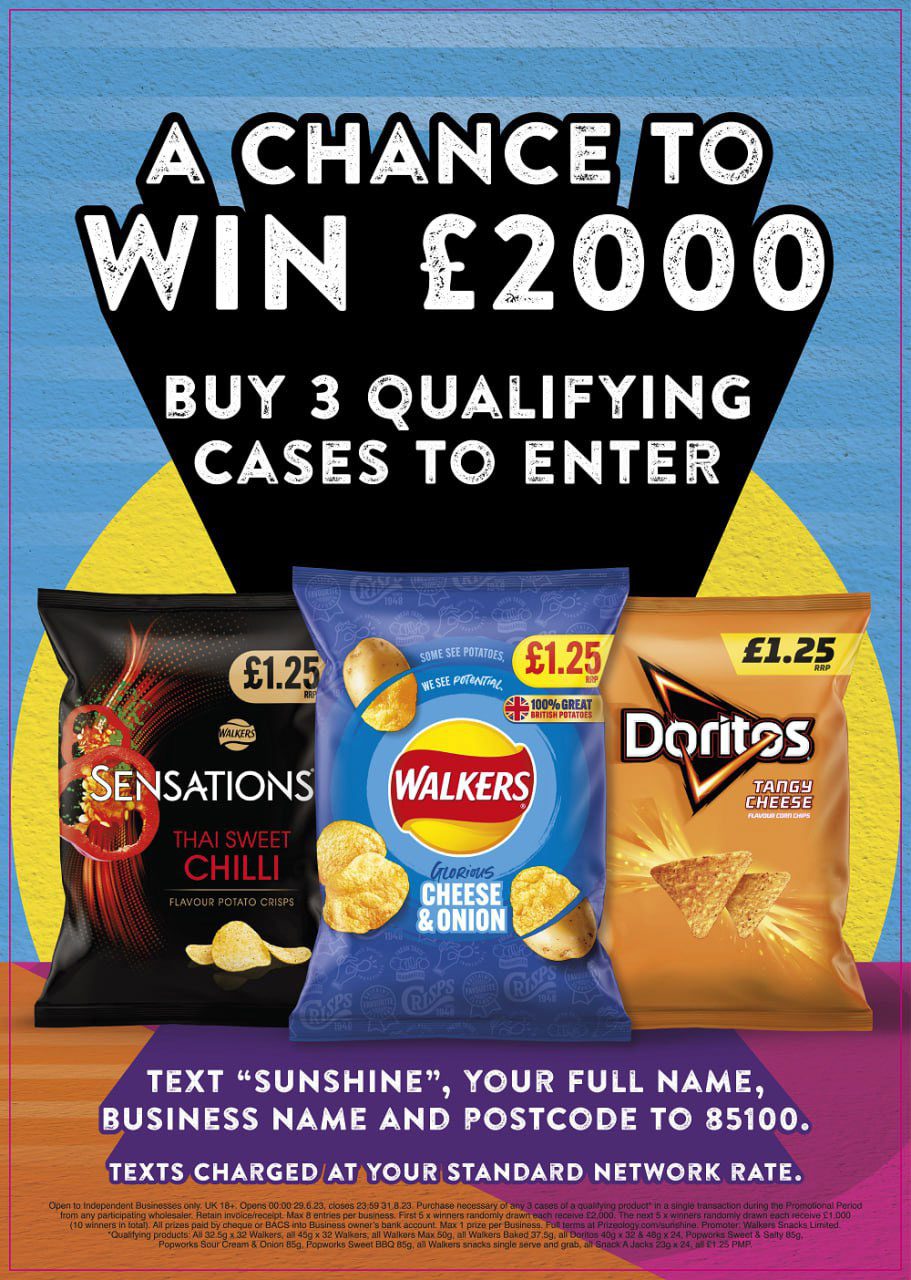 SNACKS giant PepsiCo is supporting independent businesses this summer by offering 10 entrants the chance to win up to £2,000.
A first for PepsiCo, the giveaway is open to both independent away-from-home operators and retailers.
To enter, operators or retailers must simply purchase three cases of any qualifying product in a single transaction from a participating wholesaler and text to win by 31 August.
With the campaign including PMPs, PepsiCo says it is helping retailers to tap into consumer demand for the format.
Mike Chapman, head of wholesale at PepsiCo, said: "Summer means more consumers visiting convenience stores and independent outlets to prepare for a barbecue, grab a quick snack, or spend time with friends and family. 
"We wanted to support our independent away-from-home and retailer colleagues through one of the busiest times of the year with our latest giveaway, helping them to invest in their outlets so that they can continue serving their communities."
Swizzels cash competition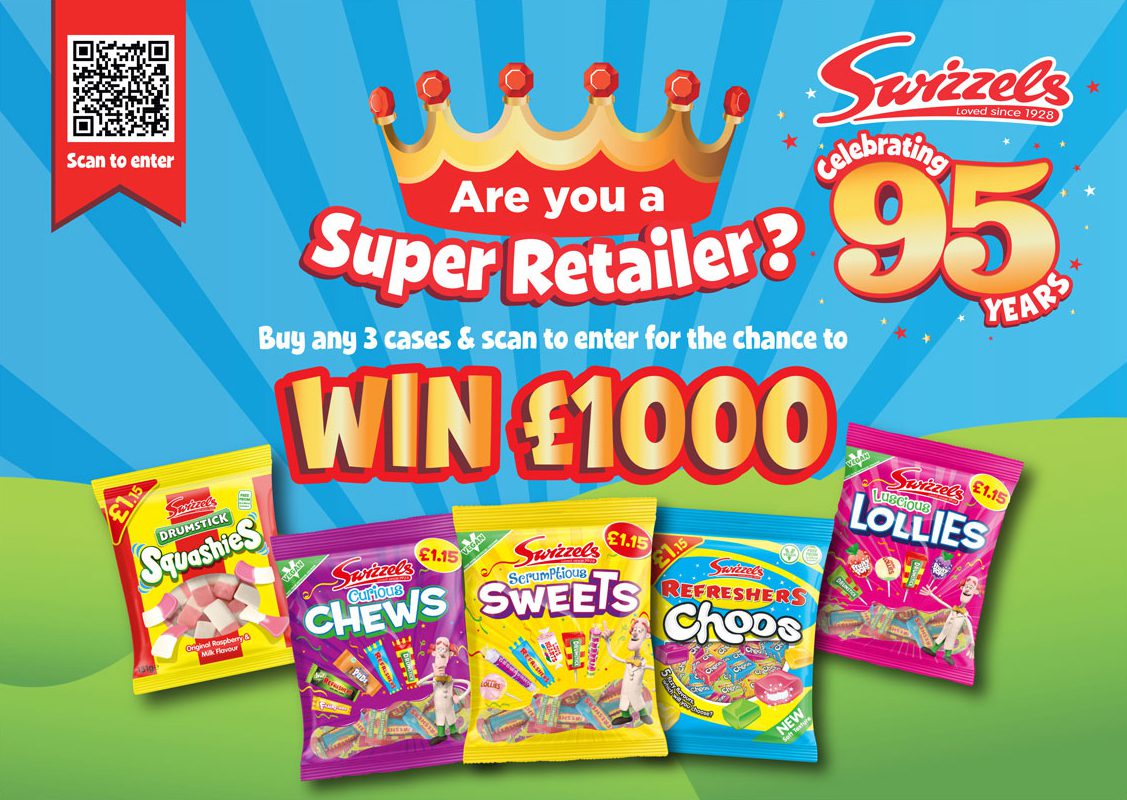 SWIZZELS is offering one lucky retailer the chance to win £1,000 cash as part of its 95th birthday celebrations.
Retailers looking to enter need to purchase any three cases from the Swizzels hanging bag range as part of the firm's Super Retailer campaign, including Curious Chews, Drumstick Squashies, Scrumptious Sweets, Refreshers Choos and Luscious Lollies.
Retailers then need to upload their invoice or receipt via the QR code to the Super Retailer competition website by 30 September.
Clare Newton, trade marketing manager at Swizzels, said: "Our 95th anniversary is a great opportunity to celebrate and support the wonderful retailers we work with and help them enhance their offerings, while offering them the chance to win £1000, which could be used to make improvements within their store or allow them to take a well-earned break."