Matthew Algie aims to offer simplicity with its premium coffee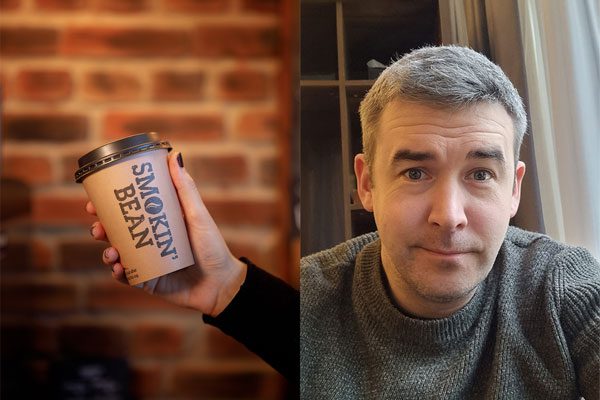 IN a fast-moving world, more consumers are looking for the simplest way possible to get their caffeine fix.
Being able to offer this ease of use and speed to consumers could make the difference for convenience stores, says Matthew Algie, the firm behind Smokin' Bean coffee and make the most out of a growing market.
Alastair McGrath-McElhoney, head of coffee to go & workplace for Tchibo and Matthew Algie, said: "As the UK coffee market continues to grow, with an annual sales increase of 11.9% in 2022 and an estimated market value of £4.9billion, there are two notable trends we're witnessing.
"Firstly, the rise of automation and convenience formats. Advancements in technology mean automated machines can now deliver the same great coffee experience, producing barista-quality drinks at the touch of a button."
And helping consumers to do their bit for the planet here will go a long way as well, according to Matthew Algie.
Sustainability remains a constant consumer concern, McGrath-McElhoney said, and with Smokin' Bean offering a range of Organic, Rainforest Alliance and Fairtrade certified options, he reckons that Matthew Algie has a selection suited for convenience.
Further to this, the firm has also just launched a new range that highlights its sustainability with its name.
McGrath-McElhoney said: "We are proud to be launching our new Rainforest Alliance certified coffee range – Miriam's Blend.
"This is named after one of our young coffee farmers who is also a participant in Smokin' Bean's 'Project Next Gen', which aims to improve the quality of coffee and to develop the capabilities in quality control of young co-operative staff. This ensures that we have a direct, positive impact on the members of the coffee growing communities that we source from.
"Our new coffee solution utilises powdered milk, which is hugely beneficial for retailers. It has eliminated fresh milk costs and the labour required to maintain this type of solution is also reduced.
"Less resources and more profits are always welcomed by our customers. The key thing is the quality of the coffee – it's exceptionally high, so it is a real game-changer in the market."