Brand aims to maintain its help with a competition for retailers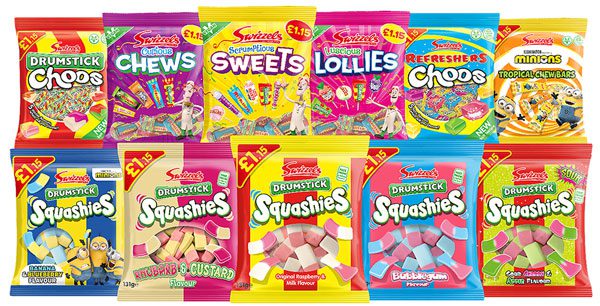 DEMAND for confectionery shows little sign of slowing down any time soon.
According to IRI data, the sugar confectionery category continued to grow across 2022, rising 10.3% over the previous year.
And Swizzels reckons this will be set at steady pace for this year as well, as the firm prepares to help retailers to make the most of the demand for all things sweet.
Clare Newton, trade marketing executive at Swizzels, said: "Sugar confectionery has had a great reputation of being one of the best-performing products in convenience stores, as consumers are likely to make impulse purchases at the checkout or during any point of their decision-making at the store, influenced by  POS, which has been known to boost sales of sweets.
"We provide bright, eye-catching displays throughout depots, teamed with frequent competitions, specifically targeted towards the needs of wholesalers/retailers.
"We also do different competitions for retailers and wholesalers where they can win various prizes.
"We also support wholesalers and retailers with a full suite of digital POS for each promotion, alongside bespoke artwork and competitions, which are often customised to encourage participation in more localised competitions."
And Swizzels' latest competition for retailers is likely to intrigue plenty of convenience store owners as the firm is to share its birthday joy across the channel.
As part of Swizzels' 95th birthday celebrations, the firm has said it will be offering retailers the chance to win a cash prize of £1,000 when they buy three cases of stock.
The competition runs from 16 July to 31 August in a bid to support retailers over summer.
Further to this, Swizzels also noted its work to ensure its range can meet the demands of more modern shoppers by constantly staying on top of innovation in the plant-based market.
Newton said: "Vegan options and healthier alternatives are just a handful of examples of improvements brands like Swizzels are making to meet consumer demand for more sustainable products and a balanced diet.
"The plant-based category is growing at an exponential rate, creating demand for confectionery products that taste and feel like traditional confectionery.
"Within the vegan sugar confectionery category, there's a strong focus on innovation. Novel ingredients are constantly being assessed for development."