Scot Gov confirms it will be writing to Westminster to establish how Scotland's DRS will operate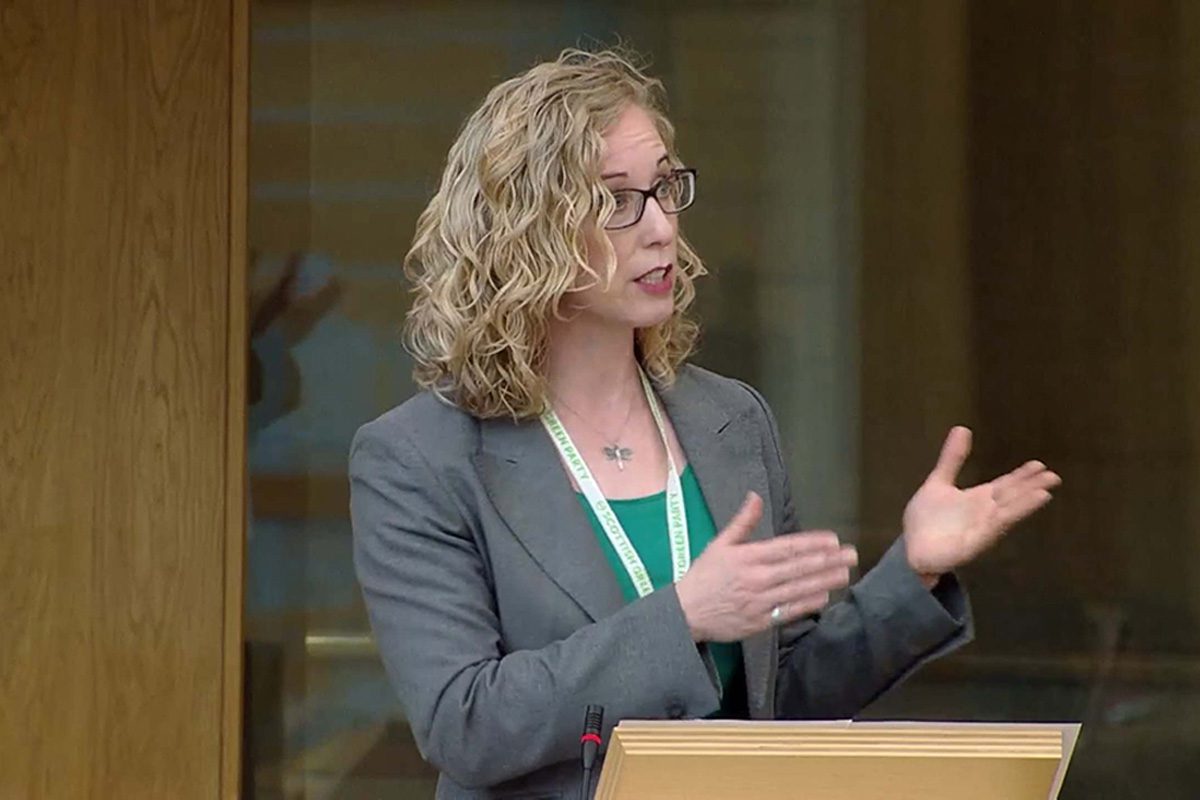 The Scottish Government has confirmed that it will continue to work on delivering Scotland's deposit return scheme going forward, albeit with modifications.
Circularity minister Lorna Slater announced to Parliament that due to an "11th hour intervention" from Westminster, the Scottish Government will now be working to see if a modified scheme would be viable to introduce next year.
Slater said: "We are urgently establishing to what extent there is a way forward for a modified scheme, its scope and timescales.
"That crucially depends on whether the UK Government can provide timely, stable and reliable assurances on basic operational matters such as trading standards, the 20p deposit and producer fees.
"It also depends on to what extent there is industry support for an alternative scheme. I am writing to the UK Government today for an urgent discussion about these."
This follows on from a week of uncertainty for the scheme after the UK Government granted an exemption from the Internal Markets Act for the scheme so long as glass was removed.
First Minister Humza Yousaf then declared that DRS could be unviable without the inclusion of glass to the scheme, threatening that DRS potentially would be scrapped altogether.
However, industry members as well as a Scottish Government appointed bodies disagreed with the first minister's stance, stating that Scotland's DRS could still run next year without glass bottles.
Scheme administrator Circularity Scotland said that the country "could not afford to lose the deposit return scheme".
David Harris, chief executive at Circularity Scotland, said: "The Scottish Government has highlighted that the removal of glass from the scheme changes the economic model of the scheme and the breadth of the environmental benefits it will provide.
"However, there would be a risk to jobs and investment if the scheme does not go ahead for cans and plastic, not to mention the ongoing environmental impact we will see from too many of these containers continuing to end up as waste."
In a letter addressed to the first minister, Michael Topham, chief executive officer at Biffa – the firm responsible for waste management in the scheme – said that the cost to remove glass from the scheme would not have a large impact.
He said: "Any decision to cancel or significantly delay the scheme beyond March 2024 sends a seismic and detrimental signal to all those businesses that are in principle willing to commit resources into helping the Scottish Government deliver on its ambitions, completely undermining its position as a legislator that can relied upon.
"In my view the ramifications of this will be significant. Not only in terms of the urgent and immediate need for many businesses, who have invested in the scheme in good faith, to protect their financial position, but also in terms of attracting long-term outside investment in Scottish green infrastructure and related schemes in the future."