Buying group can assist independent retailers
PGMA buying group has been explaining how it can help independent retailers navigate the economic and regulatory challenges as it looks to expand its presence in Scotland and beyond.
Commercial manager Martin Devlin said: "PGMA can help independent retailers during the cost-of-living crisis by giving them all the benefits of being in a symbol group without requiring inhibitive layers of compliance."
Trading via Costcutter, the business, owned by the Scottish Grocers' Federation (SGF), gives shopkeepers access to what Devlin claims is "one of the biggest ranges in convenience".
With 14,000 lines available and tapping into the Co-op own-label ranges – including an extensive fresh offering, as well as ambient, household, alcohol and frozen – PGMA provides everything independents need in one place.
Devlin added: "There's a massive choice across all categories – it's a supermarket range, not a convenience one."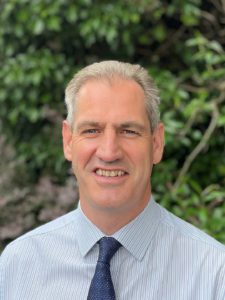 He said PGMA operated Costcutter's ordering system, including an easily accessible mobile app, with flexibility over the frequency of delivery and the added convenience of one consolidated weekly invoice.
PGMA members can also access Mace branding should they wish to have an instantly recognisable kerbside identity.
Other benefits include promotional and seasonal planning and activities that retailers can choose to take up, as well as SGF membership.
Devlin explained: "What we offer helps cut costs and saves time for retailers, so they can concentrate on engaging with their customers and developing their stores.
"With PGMA, you can be your own retailer and operate in a way that suits your community – and that works especially well in rural areas."
PGMA, which currently charges a small weekly admin fee, is actively seeking to attract independent retailers who are involved in their communities, want to develop their ranges but want help to get some time back.
Devlin concluded: "There are people missing an opportunity. If you're struggling, PGMA might be the answer. We want to help you keep the passion that it's your truly independent store."