Cereal brand Weetabix supports breakfast visit to schools
A HEALTHY breakfast doesn't just set you up for the day… it can also set you up for life.
That was a key message to nursery and primary school children at the biggest-ever SGF Healthy Living Programme (HLP) Welby Big Breakfast – supported by Weetabix.
The event was held at the St James' and Mossvale primary schools and nursery campus at Gockston Road, Paisley, last month, with the local KeyStore on New Inchinnan Road and wholesaler JW Filshill also pitching in to provide food.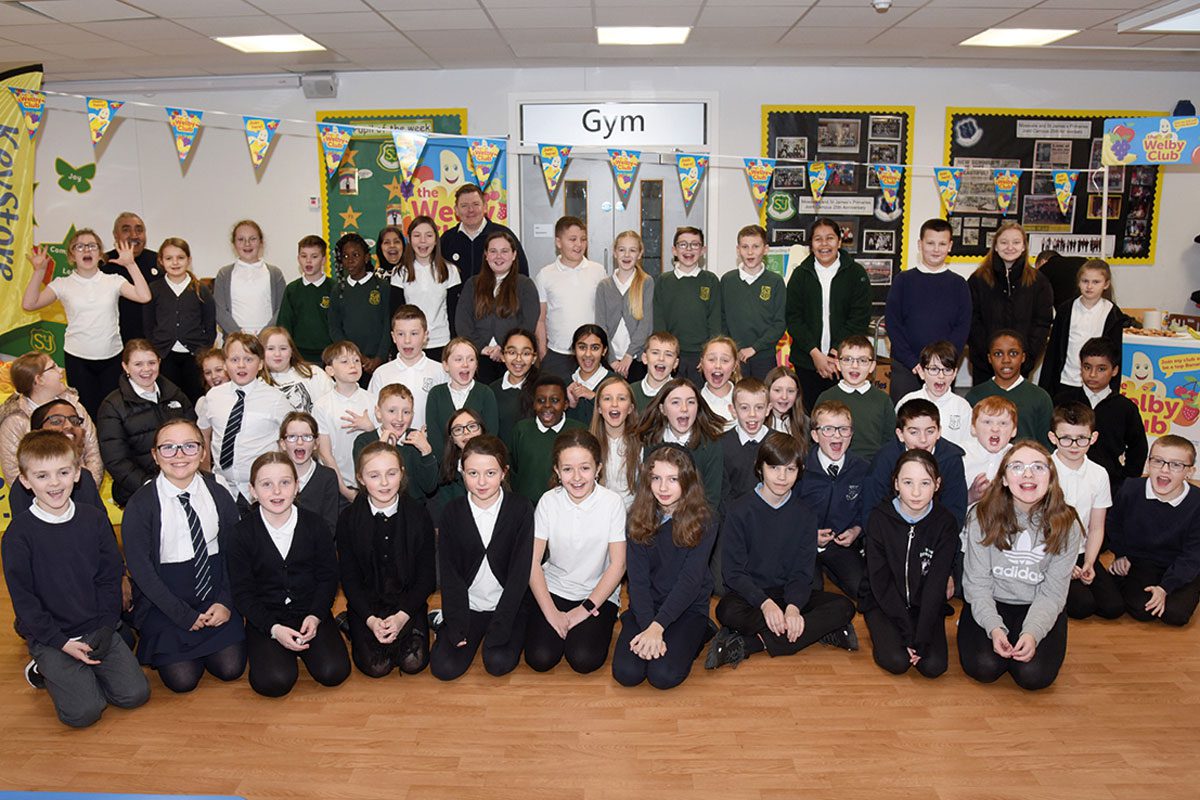 Visiting the dining hall class by class, all 471 excited youngsters were given the chance to sample Weetabix, fresh fruit and toast with banana. As the children left, they received activity packs and vouchers to redeem bottles of Highland Spring water from the KeyStore.
Programme director Kathryn Neil said: "We're trying to educate primary pupils to start the day with healthy food and help them learn about the importance of fuelling their bodies correctly.
"These events are fun, full of energy, help create footfall for the retailer and work towards changing eating habits of our younger generation.
"Thanks have to go to JW Filshill, KeyStore, Highland Spring and Weetabix for providing the products."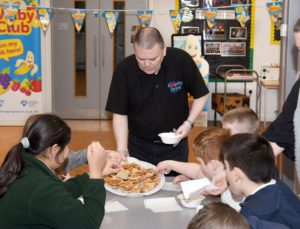 Weetabix foodservice channel manager David Bone said: "We were proud to support the HLP and their ongoing, vital work with schools, families, and local retailers, who are so often at the heart of their communities.
"Now more than ever, providing a healthy and nutritious start for children is so important to fuel their learning.
"Cereal is a good choice for school breakfasts and for families – it is quick and sustaining, and provides value compared with other options.
"We have recently increased our pack options for Weetabix with convenience retailers in mind, and so there is a pack and product to suit all tastes and budgets."
KeyStore owners Joe and Jasbir Ram spent the morning encouraging the pupils to try the different options as they handed them out. Joe said: "We know a lot of the kids and parents, so this event really gives us a good feeling and we're happy for the children."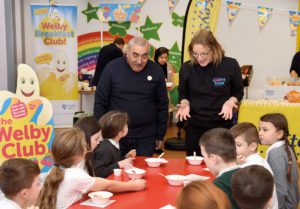 Filshill chief sales & marketing officer Craig Brown added: "Big Breakfast mornings are a great way for our KeyStore retailers to cement themselves as community figures.
"With responsible retailing high on our agenda, we are happy to support the events and we look forward to continuing our work with the HLP team."
Mossvale headteacher Jane Houston said giving youngsters a positive, healthy start to the day was a priority and added: "This initiative also shows our children that meals are sociable occasions."
St James' headteacher Derek Retson said: "Science shows a healthy breakfast can get the brain ready for learning.
"This initiative lets busy families know about the importance of having the right foods – and that it can be done on a budget."