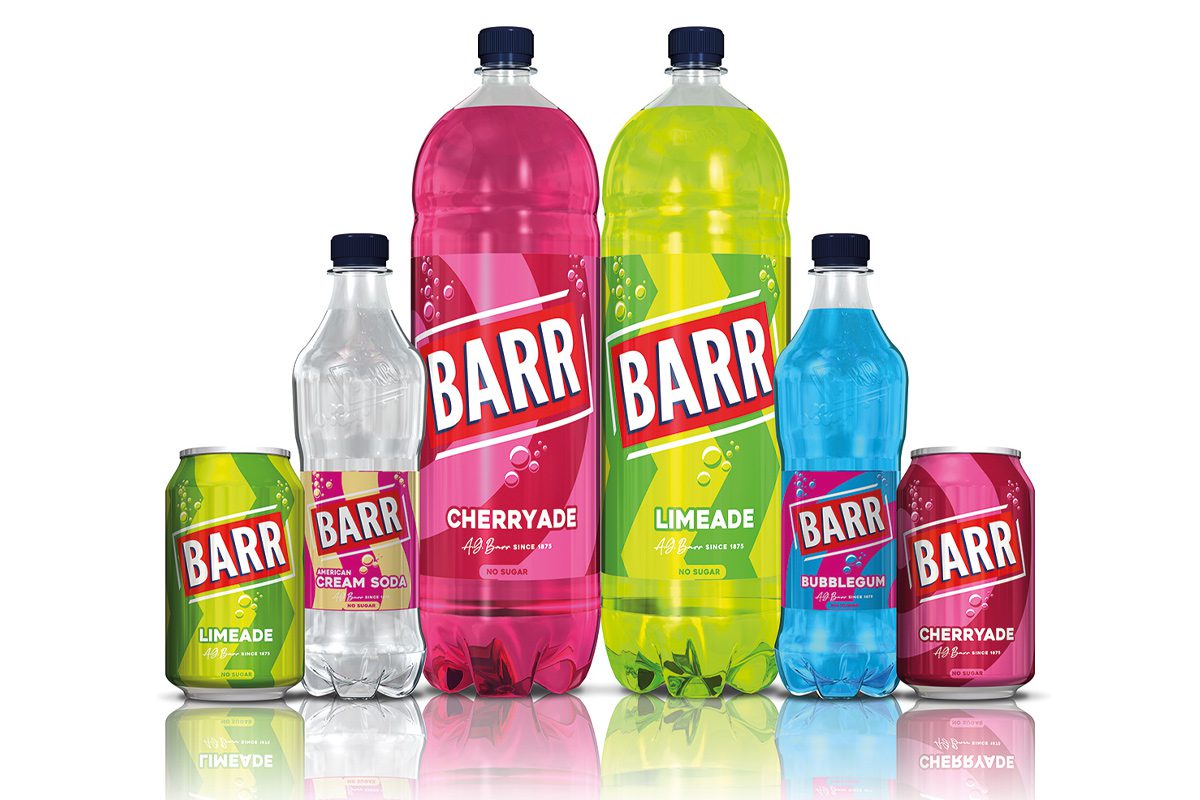 BARR Soft Drinks has embraced a new look across its Barr Family Range of drinks.
Barr has revamped its logo for its selection of carbonated drinks in a bid to create strong standout on shelf and reflect the brand's fun personality and wide variety, according to Barr.
New packaging has rolled out across all 500ml and two-litre PET bottles, 750ml glass bottles and 330ml can formats, including the brand's multipacks.
Point of sale materials and display units for the new rebrand will be made available to retailers, cash and carries and wholesalers from early this year.
Adrian Troy, marketing director at Barr Soft Drinks, said: "Thanks to its great value, flavour and fun appeal, it continues to be a firm favourite for shoppers in flavoured carbonates.
"This new look will refresh the brand and draw in even more shoppers, particularly from the younger generation who are looking for a fun and fruity entry and already love our drink-now ranges."