TOMRA says its RVM machines are ideal for c-stores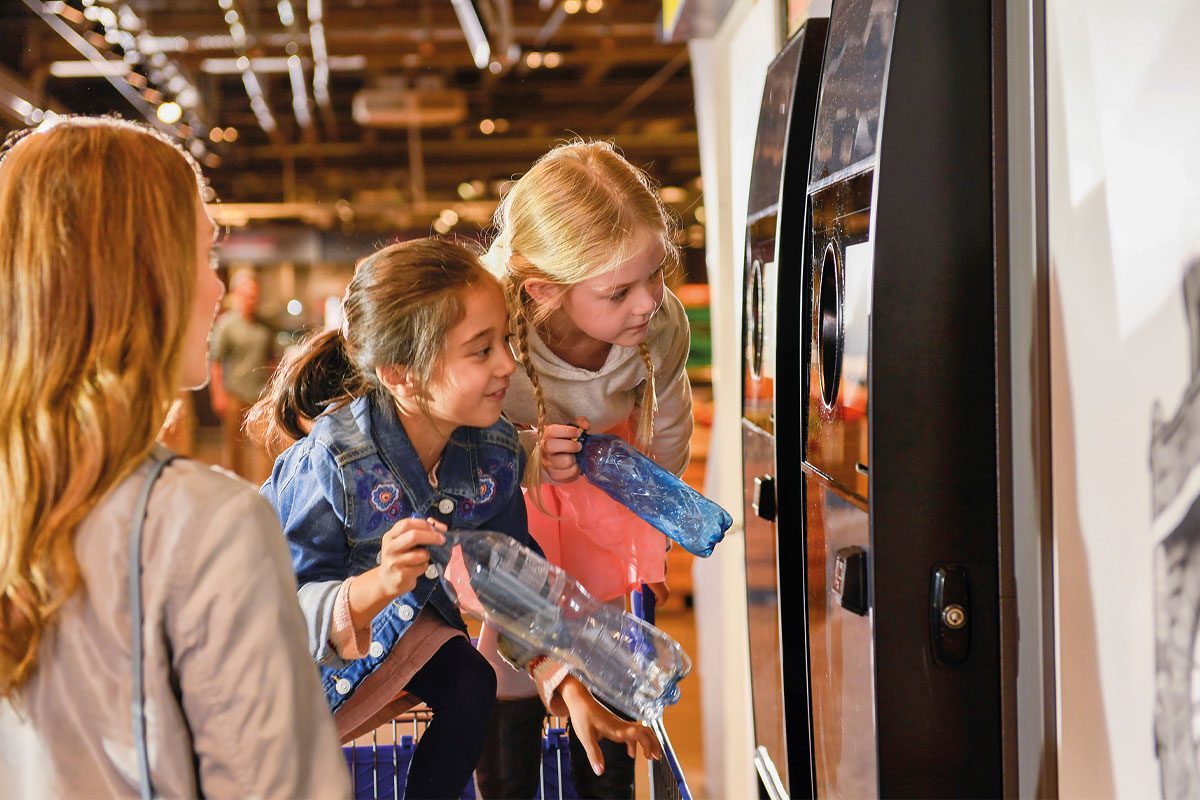 WHAT advice do you have to offer about registering for DRS?
Retailers who want to comply with DRS legislation via Circularity Scotland Limited will need to register with them in the new year. You'll find the latest info at www.circularityscotland.com.
What range of reverse vending machines does your company offer?
TOMRA offers a full range of solutions to serve retailers and other return point operators of all sizes. These are either "stand alone" machines that "plug and play" or efficient back-room solutions that offer great capacity and flexibility.
Which of these machines would be the best fit for convenience stores with more limited space?
TOMRA's solutions are designed to help all retailers of all sizes make the most out of DRS.
For the independent sector, TOMRA'S new machine, the M1, is the smallest recycling machine on the market. It can accept glass, cans and plastic in just 0.65 square metres.
The M1 is designed to offer all of the benefits of automation in a compact size to fit almost any store and ready to run from mains power.
How does your range of RVMs stand out from other competitors?
All TOMRA machines are adapted to the requirements of the DRS system in each country. TOMRA has patented FLOW technology, which means we process items quickly using cameras, not lasers, to read codes and for further security checks.
As global market leaders, we have a strong history of innovation. The TOMRA M1 was created in Scotland with Scottish retailers and is the smallest machine designed to handle the three materials in Scotland's DRS.
The M1 will free up space while the retailer can still benefit from automation. For the larger or busier convenience store expecting a higher volume of returns, TOMRA offers the T70 Dual, which can process up to 45 containers per minute and store more than 2000 containers without needing to be emptied.
At the other end of the scale, TOMRA's R1 machine takes items in bulk and processes 100 items or more within a minute. TOMRA is the solution to any convenience store to help support the balance of their retail and recycling space and provide a great recycling experience for their customers.
What are the benefits of choosing an RVM over a manual returns system?
An RVM is not for every store but, if the expected volume of returns is sufficient, having an RVM gives real advantages:
Great consumer experience – the customer finds it easier and more convenient to use an RVM versus queueing for manual returns slowly at the counter.
Space – the RVM uses space in the store, not behind the counter. The RVM can be sited in a backroom with an ATM-style return point.
No manual handling over the counter – the bottles and cans are compacted and stored in the RVM.
Accuracy – the RVM acts as the "gatekeeper" for which items are part of the Deposit Return Scheme and takes away that burden from the store owner and staff.
Efficiency – the RVM is automated, meaning staff spend less time handling returns and there is automated communication with Circularity Scotland, which will run DRS.
What advice do you have for convenience retailers who are looking to implement an RVM in their store?
It's not time to implement, but it is time to get informed. Visit www.circularityscotland.com for information about the scheme, and visit www.tomra.com for more information about TOMRA and our range of solutions.
What support have you brought to c-store retailers across Scotland so far?
We anticipated that space and cost would be retailers' two key concerns, hence we designed the TOMRA M1 to be both compact and lower cost versus the existing RVM solutions available.
We also used trade association platforms to help educate the convenience sector and offer advice to those who will use either manual or automated return solutions.
What ongoing support can shopkeepers expect from TOMRA?
Our customers have access to our fully equipped team of technicians, who are available to service and support when and if needed across Scotland, seven days a week.
TOMRA is here to support retailers and let them know that we are a trusted supplier which truly believes that DRS is a significant way forward for our environment.