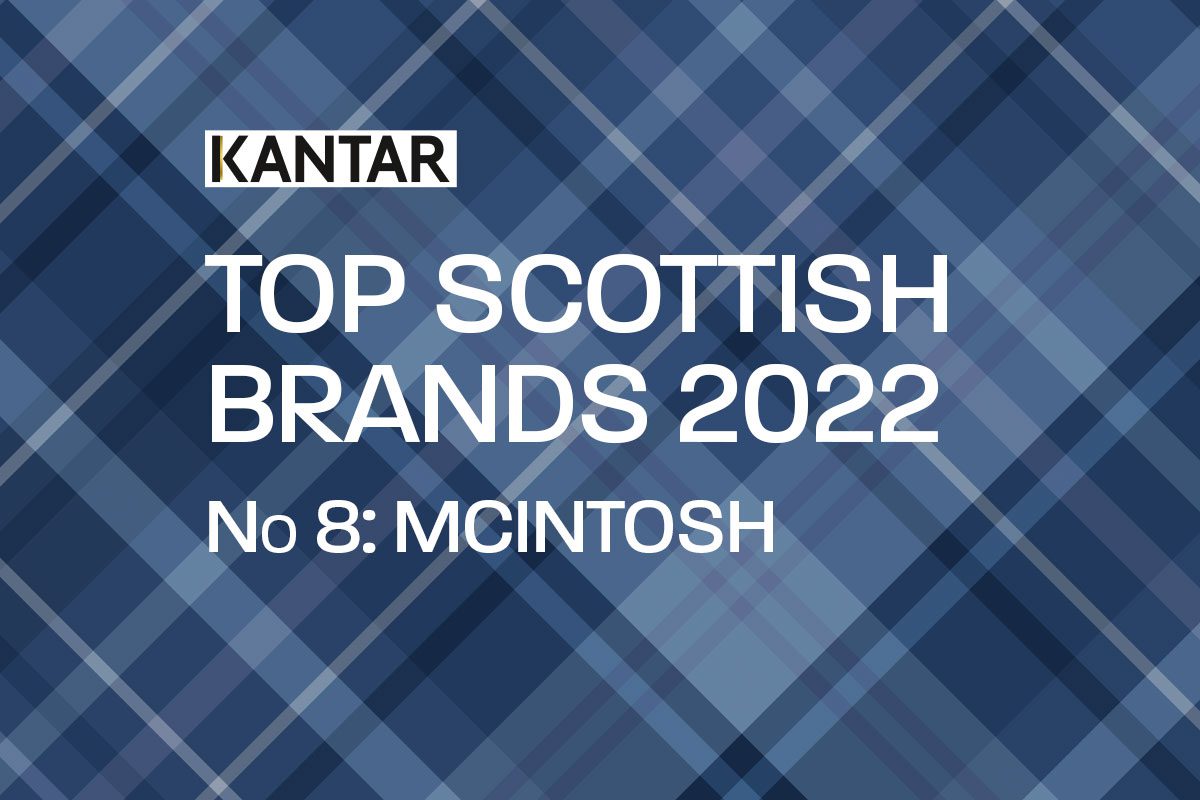 While NPD hasn't been the focus for McIntosh, its value price has kept the brand strong through 2022
CONSUMERS have enjoyed getting back out and about once again this year and, with less time spent in the kitchen cooking meals, it's been good news for ready-meal makers, too.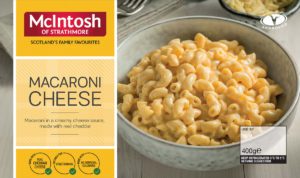 And it must have been very good news for ready-meal brand McIntosh of Strathmore, which has climbed up one place from 2021, showing that convenience is still a key target for many Scottish shopppers.
A spokesperson for McIntosh of Strathmore said: "It's always great to be one of the top 10 Scottish brands.
"We work hard here at McIntosh to ensure we are reaching our customers, providing them with the right products in the right places for them to purchase.
"It's been a very challenging trading environment over the past 12 months with supply and demand having a big impact on our availability – like most brands, I'm sure.
"So, to have moved up a spot in these circumstances is incredible."
Consumer friendly price points
With a core offering of traditional Scottish ready meals in the range, McIntosh reckons its good-for-value price points are a clear winner with Scottish consumers.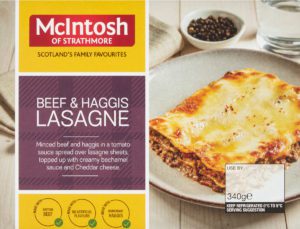 Included in the range are the brand's best-seller Macaroni Cheese along with Stovies, Mince & Tatties, Pasta Bolognese and Haggis, Neeps & Tatties, which is available in both vegetarian and vegan variants.
In addition to this, the brand also has some flavour extensions to its Macaroni Cheese product with Spicy Macaroni, Bacon Macaroni, Leek & Brocoli Macaroni.
The spokesperson added: "What's especially great about McIntosh is that we aren't what you'd expect from a ready meal at our price point.
"Our meals are made the traditional way, with only whole ingredients, seasonings and spices.
"I think consumers appreciate and value the quality of our meals the most."
Steamed pudding success
Further to this, McIntosh also launched a range of steamed puddings in partnership with Scottish treat brand Mrs Tilly's and Scottish preserve brand Mackays.
McIntosh said this range of puddings in particular has done "phenomenally well", with its Sticky Tablet Pudding and Raspberry Sponge Pudding so far. The brand is now set to add a third pudding to the range this year, with a new crumble variant.
Despite the ongoing financial troubles caused by the cost-of-living crisis from which every firm will be feeling the impact, McIntosh still remains a popular choice among Scottish consumers, ensuring that this brand continued its strong performance for 2022 and it has managed to keep Scottish shoppers well-fed during the last 12 months.
The spokesperson for McIntosh said: "This year has been a tough economic climate to trade in.
"For us, it's been about ensuring we are delivering our core offerings to consumers and staying true to our brand valiues as much as possible.
"While we'd love to say we launched an exciting new range or campaign, the reality is we have been doing everything possible to ensure consumers get the qualtiy McIntosh products they love for as low a price as possible."
While this might have been the case for 2022, there might just be some more in store from McIntosh of Strathmore for 2023, as the brand hinted there will be some tasty innovations coming in the new year.
The spokesperson added: "We have some very exciting brand plans in the works for the next 12 months. We can't share those with you just yet but, when we can, you'll be the first to know."