Industry leader's insights on EPOS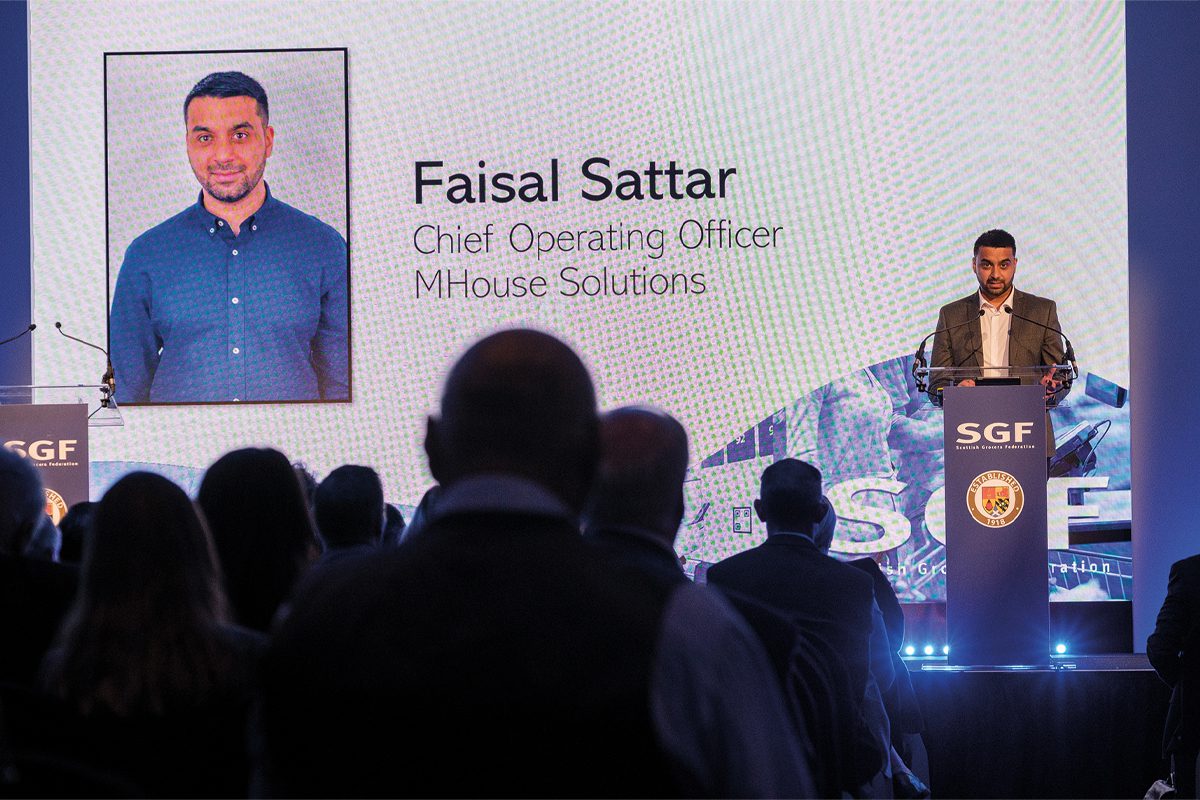 HUNDREDS of retailers have heard how making use of the data and technology provided by an intelligent EPOS can boost profits.
MHouse chief operating officer Faisal Sattar was addressing delegates at the Scottish Grocers' Federation annual conference in Glasgow.
The team behind the Motherwell-based tech firm are hands-on retailers involved in the daily operations of their stores.
And that led them to develop their MPos system, which is built around a retailer, not a computer user.
It's become so popular that MHouse now services more than 900 convenience stores throughout the UK.
Sattar explained how the clever EPOS system could help store owners with stock purchases, margins, staffing costs and levels, automatic ordering at the right time and detecting customer and employee theft.
He said: "Our aim is to make life easier for retailers and small business owners by using technology."
Referring to buying stock, he explained the EPOS technology could help shop bosses to get the best prices for the products they were purchasing.
That could help improve margins, as could reviewing selling prices to ensure they were not losing margins where they could not afford to.
When it comes to staff costs and covering for absences, Sattar said: "By looking at your data and reducing the hours of staff at quieter times throughout the day to when you actually need them can really help."
Meanwhile, new express checkouts allow dramatic reductions in staff levels on the shop floor.
He also highlighted the advantages of automated ordering that not only saved time but also would only order what was needed rather than what a retailer might think they require.
A smart EPOS set-up also allows the introduction of customer loyalty schemes, he said.
Turning to theft, Sattar said: "Customers tend to steal things that are high value and small in size – bacon, cheese, butter, washing-up tablets and coffee.
"What we find is thieves are creatures of habit. They steal what they can get away with."
But a technology-led process called Gap Checks can not only identify what is being stolen but who the culprits are.
He continued: "Staff theft is the most heartbreaking. It's often people we trust, treat as part of the team or even family. And this is the most costly to a business as there is no limit to it."
But the EPOS data is able to detect all kinds of theft, be it cash, lottery tickets or sleeves of cigarettes.
One real-life example uncovered a staff member who had stolen more than £70,000 of cigarettes in a year.
Sattar added: "This was more than enough convince the retailer that switching over to EPOS and trusting his data over what his staff said was being sold each week was the best decision he had made."
Pointing out that a good system will give remote access to reports and can be linked to in-store CCTV, Sattar concluded: "Our sector is facing tough times and we cannot allow our businesses to be beaten by our competition because they are using technology to work smarter not harder."