Illy on the evolution of coffee in the UK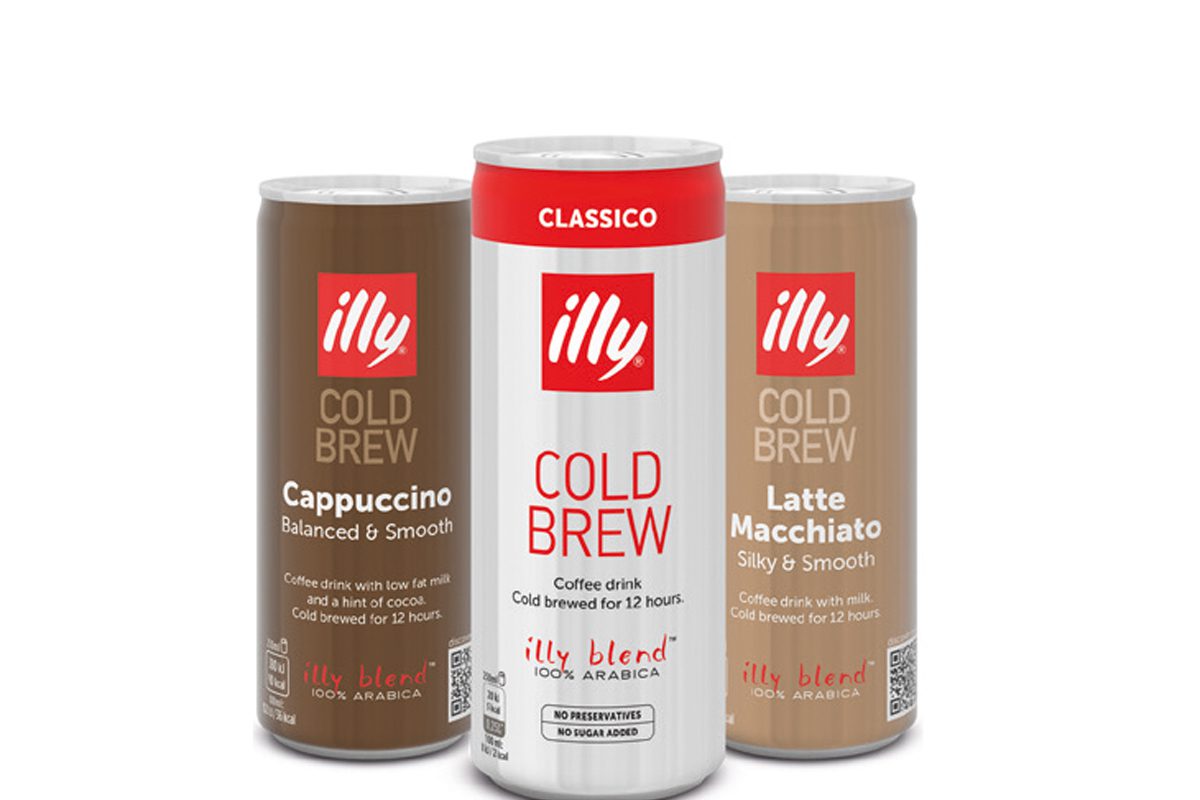 THE pandemic has changed the coffee market in the UK and convenience retailers may wish to refresh their range, or risk missing out on new opportunities.
One of the most obvious consequences of multiple Covid lockdowns was a decline in coffee consumption out of the home – with many consumers opting to brush up on their barista skills during that period.

As office workers had no need to commute, attention was instead turned to how they could create a coffee treat in their own kitchens.
For many, those habits will have stuck and Katie Colvin, UK marketing manager at Illy, has suggested c-store retailers take another look at their coffee range to ensure they're making the most of new opportunities.
"The pandemic has affected the coffee market as most people stopped commuting to their workplace with lockdowns and substituting their on-the-go/coffee treat/coffee from the office machine occasions with the purchase of an at-home coffee machine – including grinders in some cases.
"As a result, ground coffee sales and coffee beans sales have developed, as well as capsules and pods," she said.
The increasing number of consumers brushing up on their barista skills can be seen in recent category data from Nielsen.
While just about every sector within coffee, including instant, ground, decaf and pods, are showing single digit value sales decline for the year to 4 June 2022, coffee beans and filters and filter papers enjoyed growth over the same period in the impulse channel.
However, the convenience channel still has some way to go when it comes to diversifying the coffee offer, particularly when compared to the supermarkets, as Colvin explained.
"The assortment structure in convenience is very different from the one in grocery, with 83% of coffee revenue coming from instant vs. 52% in grocery.
"Knowing people still have their brewing equipment at home and flexible working patterns are here to stay, re-balancing the mix would better cover the households' new needs," she said.
There are many ways retailers may go about this as there are plenty of options out there when it comes to coffee brands and even more premium instant options.
Premium does however look like the way forward for the coffee category, according to Colvin, who gave two reasons why that should be the case.
"Households who have kept the new habit to brew their coffee at home, rather than go back to coffee chains, are likely to seek high quality products: Arabica, single origins, new tasting notes.
"As the convenience channel might suffer from seeing its less affluent shoppers leave/cut their number of trips to manage their budget, growing the higher end of the segment would probably drive better values ROS," she said.
Coffee beans and premium products aren't the only growth opportunities within coffee. RTD coffees have been making great strides and Colvin highlighted Illy's range of cold brew RTDs as a potential winner for the convenience channel.
The Illy Cold Brew RTD range comprises: Cold Brew Cappuccino, Cold Brew Latte Macchiato and Cold Brew Coffee.