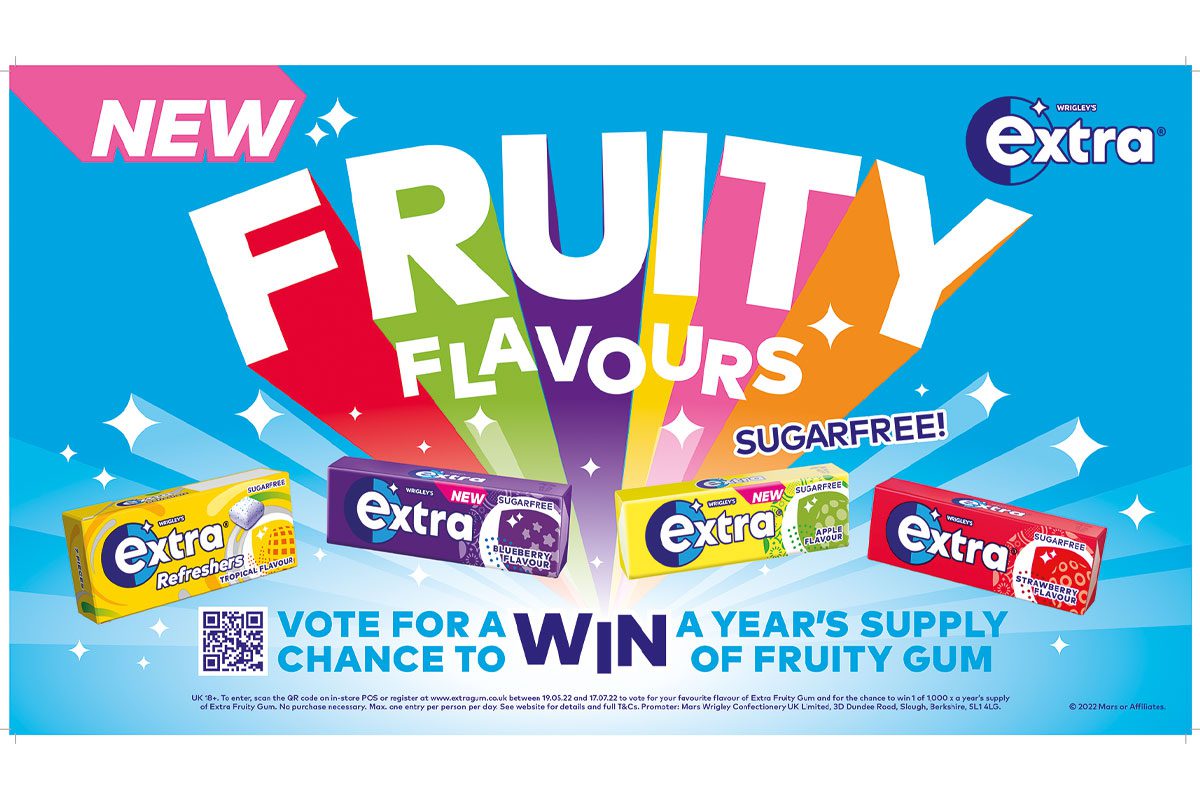 MARS Wrigley is offering consumers the chance to score a year's supply of their favourite fruity Extra flavour.
The Flavour Vote campaign invites consumers to choose their favourite from a field of six fruit flavours: Apple, Blueberry, Strawberry, Tropical, Melon Mint and Bubblemint.
Consumers have until 17 July to cast their ballot online, either by visiting the brand's website or by scanning the QR code shown on point-of-sale materials supporting the campaign. Alternatively, consumers can cast their vote via SMS by texting 'VOTE' with the flavour of their choice to 60163.
Additional support for the campaign comes in the shape of a LADbible partnership. The social media publisher has been promoting the competition across its Facebook, TikTok and Instagram channels, with content featuring influencers including Cole Anderson and Love Island's Joanna Chimonides.