Reformulated Twiglets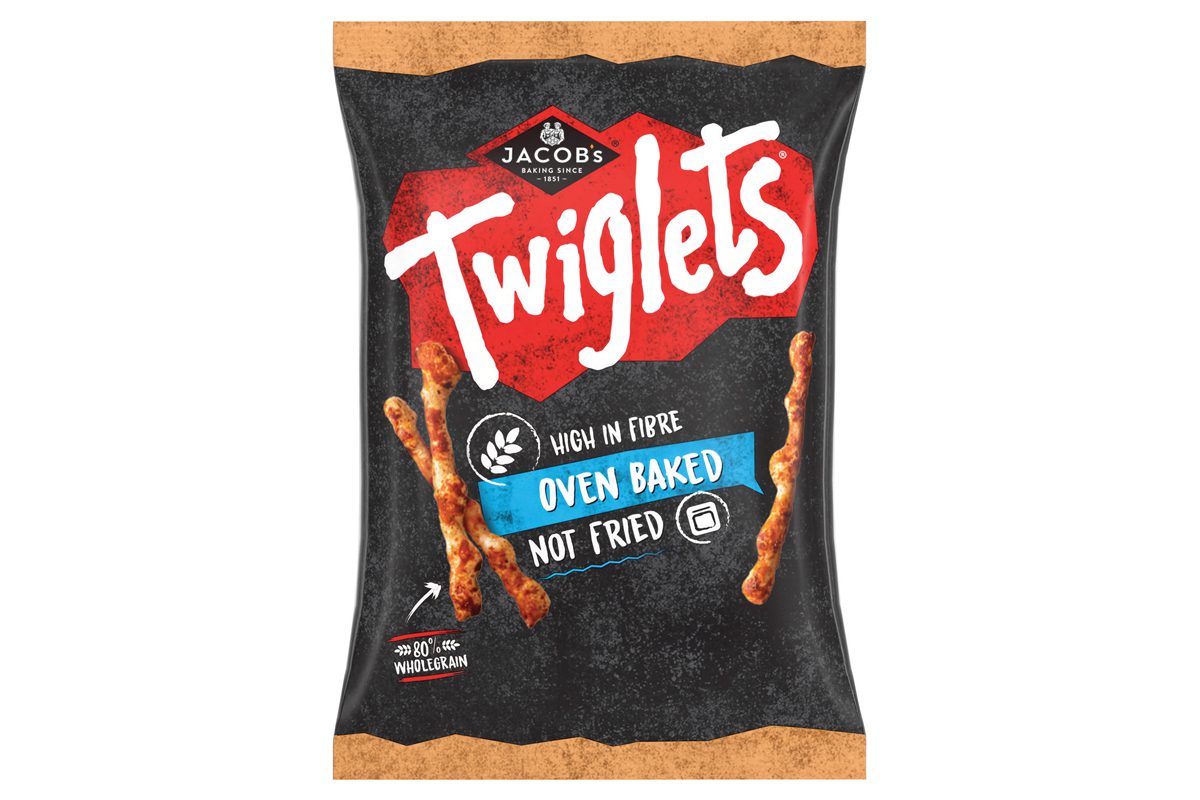 A NEW look and recipe for Jacob's Twiglets has hit the shelves ahead of HFSS restrictions in England.
Pladis confirmed that following reformulation, Twiglets packs contain 60% less salt and that the brand is now baked instead of fried.
Reformulated Twiglets first rolled out in May and have replaced the entire Jacob's Twiglets range, including multipacks, sharing bags and caddies.
Twiglets' packaging has also been revamped, to coincide with the reformulation. New packs put a greater emphasis on health claims, including 'high in fibre' and 'made from 80% wholegrain' flashes.
Leighton Wall, marketing director – savoury at Pladis UK and Ireland, said: "The new Jacob's Twiglets recipe doesn't just retain the brand's familiar taste – it enhances it – and our improved recipe will help us offer even more non-HFSS choice to shoppers.
"In addition to helping existing Jacob's Twiglets fans learn more about one of their favourite snacks, demonstrating the brand's points of difference will help us increase appeal across the board – perhaps even turning heads of new shoppers on the hunt for healthier snacking options."