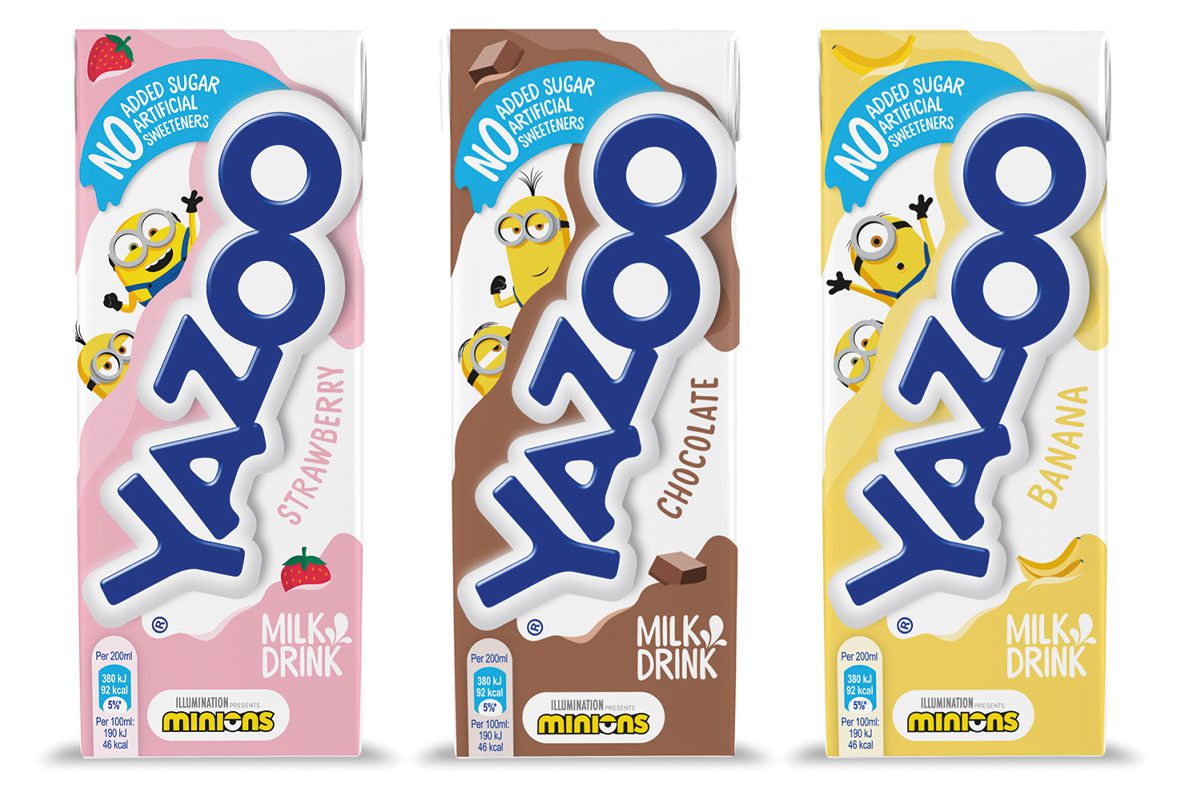 MINIONS aren't disappearing from Yazoo Kids packs any time soon as Friesland Campina has extended its partnership with the Universal franchise as it revamps its packaging.
From November, Yazoo Kids will switch from plastic packaging to cardboard cartons. In a bid to help drive the distinction between the Kids and core ranges, Minions will continue to appear across three and six pack multipacks of Yazoo Kids.
Flavours in the Kids range include Chocolate, Strawberry and Banana and all are available to buy across grocery, convenience and wholesale channels.
Friesland Campina has also rolled out a new digital advertising campaign, set to go live this month, which will run across the summer to help raise awareness of the Yazoo Kids range.
The campaign coincides with the release of the new Minions: The Rise of Gru film.
Maren Fuhrich, brand manager at Friesland Campina, said: "Sustainability is a key focus for us at Friesland Campina so we're proud to introduce the new eco-friendly cardboard carton packaging this autumn.
"Coupled with Yazoo Kids great nutritionals and the Minions tie-up, we're confident it will be a hit with parents and kids alike."