Assault and abuse disturbingly high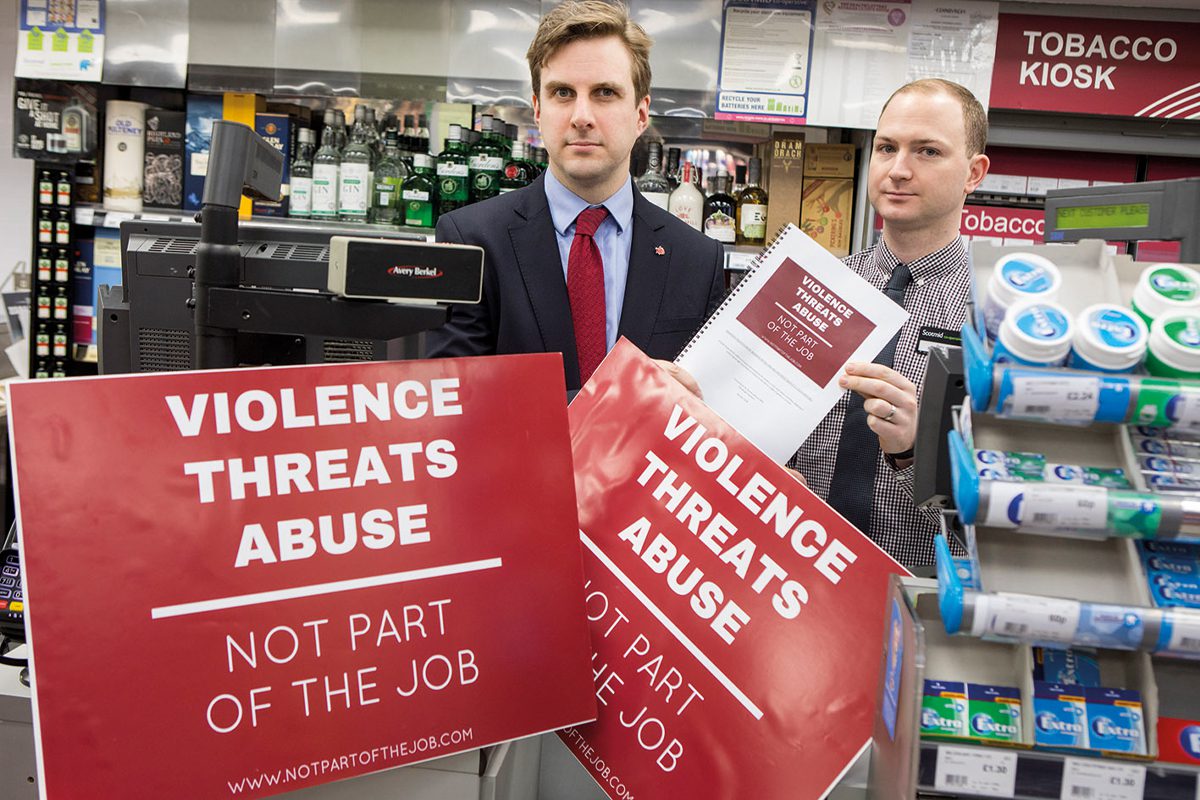 VIOLENCE and abuse against shopworkers tripled over the pandemic, according to the British Retail Consortium.
The BRC's latest crime survey, covering April 1, 2020 to March 31, 2021, revealed violence and abuse against retail workers were recorded at over 1,300 incidents per day. This was a marked increase from the 455 per day figure reported in 2019/20.

According to the crime survey, the spike was concentrated in a significantly reduced number of stores and retail operations, as much of the wider industry was closed throughout the year due to Covid restrictions.
The report also revealed that of the 1,301 incidents reported each day, 125 were violent.
Ewan MacDonald-Russell, head of policy at the SRC – the Scottish arm of the BRC – described the levels of abuse and violence directed towards shopworkers as "utterly deplorable." He added that the prevalence of such incidents further underline "why Scotland's retailers campaigned so strongly for the introduction of shopworker protection legislation."
Introduced to the Scottish Parliament by Scottish Labour MSP Daniel Johnson (pictured), the Protection of Workers Act, came into force in August 2021, giving retail workers additional protection under the law.
The SRC reported in May that, in the six months since the Act came into force, over 1600 cases of shop worker abuse were reported to Police Scotland.
MacDonald-Russell commented: "Whilst it is distressing to see the prevalence of these incidents, the new shopworker protection law which came into effect last autumn provides a new mechanism to hold to account and punish transgressors.
"Going forward what is crucial is Police Scotland have the right resources in place to ensure they are able to deal with this unacceptable blight upon our local communities."
Paddy Lillis, general secretary of USDAW, said the BRC's survey was further confirmation of the scale of the problem faced by retail staff and backed the shopworker union's own research.
"Our research found that nine in 10 retail workers suffered abuse from customers, with far too many experiencing threats and violence.
"Particularly concerning was the one-third increase in assaults, up from 9% in 2020 to 12% in 2021."
Lillis added that as the cost of living crisis bites "things could get worse."
"We know from previous experience that when things get tough, shoplifting goes up, which is a concern for our members as it can be a further trigger for violence and abuse."