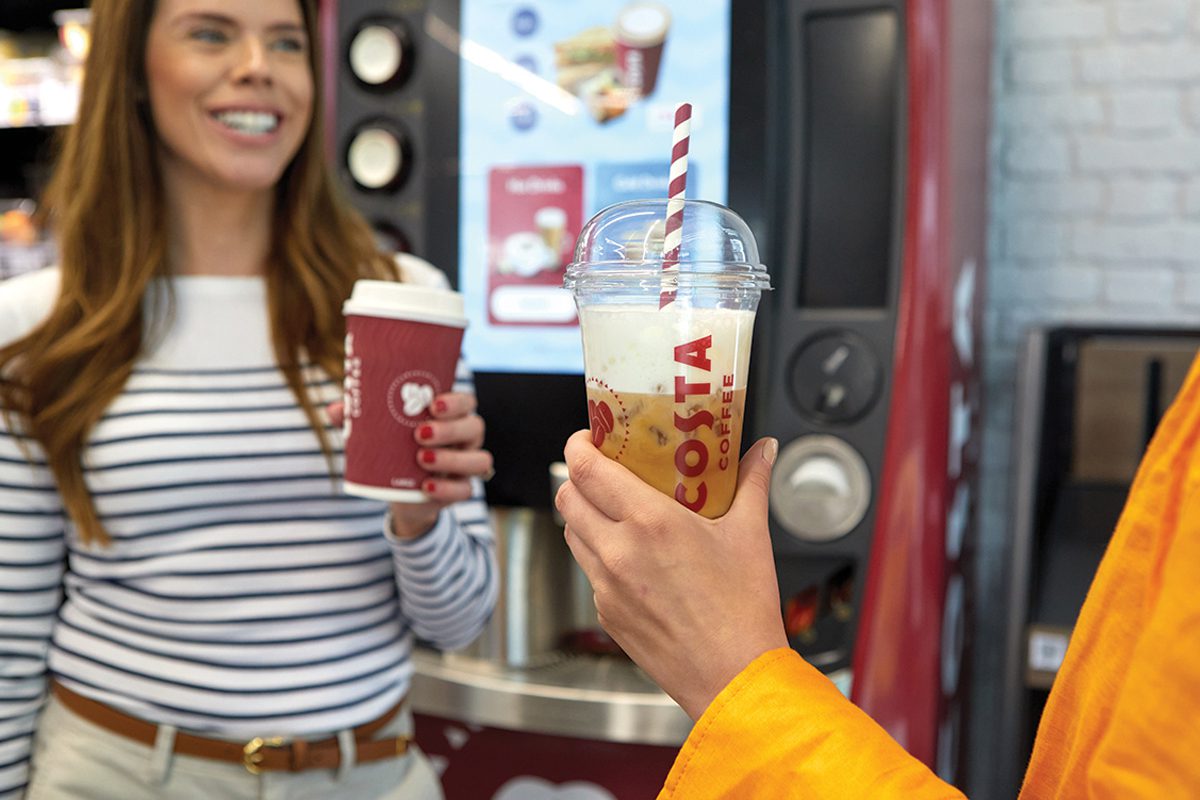 SOME like it hot, but cold coffee is the way to go for an increasing number of consumers.
In response, Costa has launched a new Costa Express machine capable of producing hot and iced drinks.
Over 1,000 new machines are being rolled out across Scotland, England and Wales, following a trial in Bristol last summer.
The new machines can produce a range of hot or cold lattes and cappuccinos, as well as iced fruit cordials and milk coolers.
To mark the UK-wide launch, Costa Express machines will also offer a limited edition Iced Salted Caramel Frappe exclusive to the new machines.
Nick Orrin, director UK & Ireland at Costa Express, said: "The technology used in these state-of-the-art machines is nothing short of a gold-standard level of innovation – a world's first for the self-service coffee machine industry.
"What's more, we are giving our customers what they have been asking for from us – their favourite crafted coffee, personalised for how they want it and when they want it."
• Since 2011, Costa Coffee has operated Costa Express self-serve coffee machines in third-party shops, petrol and service stations, leisure sites and offices.