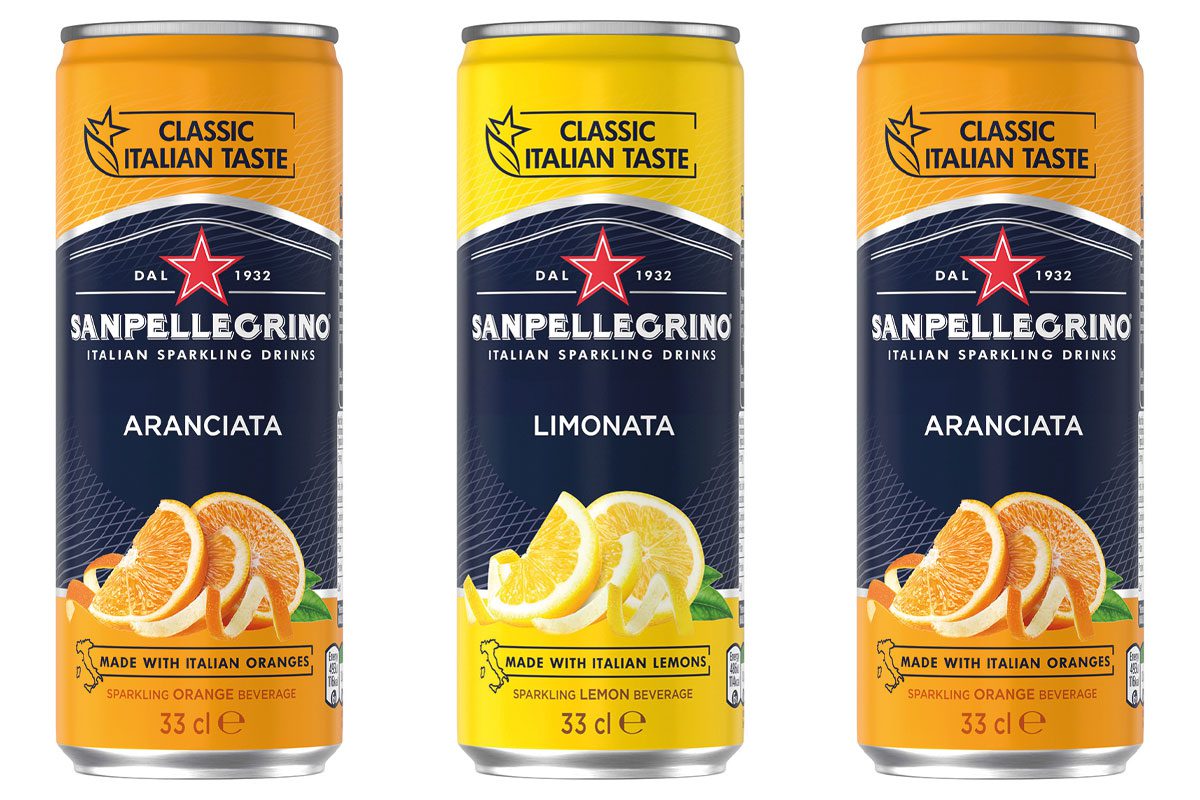 ITALIAN heritage is placed front and centre in a major packaging overhaul for Sanpellegrino.
The brand's Tastefully Light and Classic Taste sparkling juice ranges have been switched into a new 33cl sleek can. All variants feature updated images and focus on the brand's Italian origins.
As part of the packaging overhaul, Sanpellegrino multipacks have also been updated. The plastic shrink wrap on multipack cans has been replaced with cardboard cartons.
Michela Tasso, Sanpellegrino UK brand manager, said: "We are delighted to unveil a completely new and refreshing visual identity for both our Classic Taste and Tastefully Light sparkling fruit ranges, aiming to delight consumers by offering a more premium drinking experience, without compromising on Sanpellegrino's iconic taste."