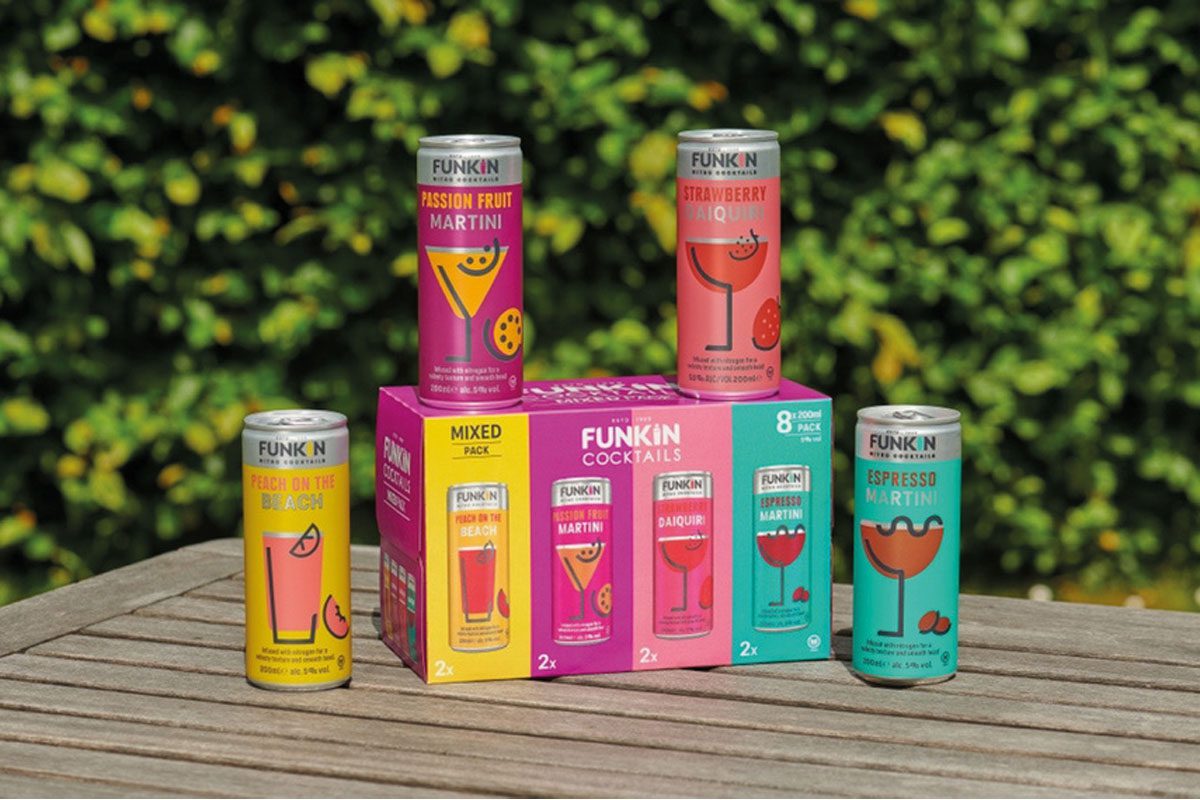 FUNKIN Cocktails has launched a new multipack for its Nitro Cans.
Funkin Cocktails Mixed Eight Pack features eight 200ml Nitro cocktail cans in four different flavours including: Passion Fruit Martini, Strawberry Daiquiri, Espresso Martini and Peach on the Beach.
The new pack is available in Sainsbury's stores now for an RRP of £13.00 and is set to come to Morrisons stores this September.
Ben Anderson, marketing director at Funkin Cocktails, said: "You can still enjoy a great, bar-quality cocktail in the comfort of your own home or in outdoor social settings with Funkin – and now it's even easier to cater for everyone, with this ready-made mix pack."