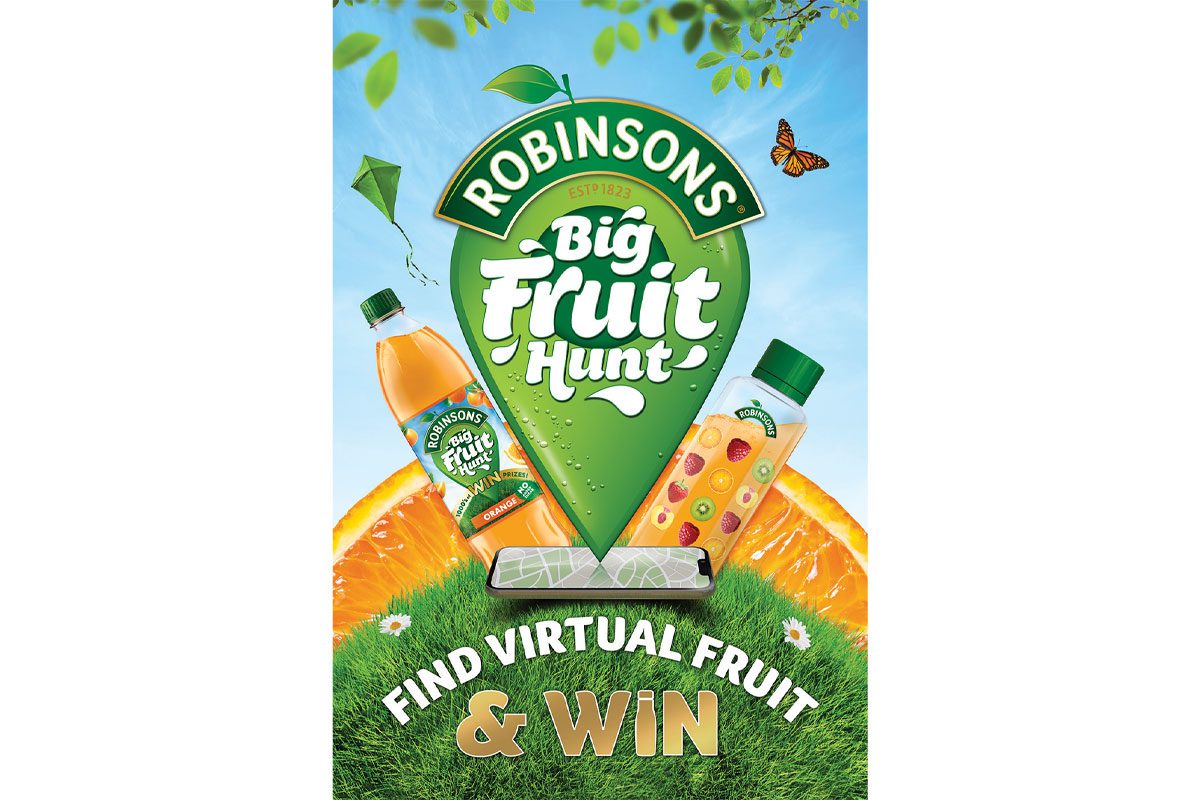 BRITVIC has put some big money behind Robinsons as it invites families to get involved with a major campaign for the brand.

The £1.5m campaign centres around a digital augmented reality (AR) fruit hunt. Running until 2 September, the Big Fruit Hunt invites consumers to fill up a virtual water bottle with fruit in an interactive AI scavenger hunt,
Britvic reckons the campaign will "inspire families to get active together" this summer.
The campaign is being supported through outdoor and digital advertising, social media activity, and a week-long promotion on Heart Radio, as well as POS materials.
Over 90,000 prizes are up for grabs in the activation including branded Robinsons water bottles and outdoor activity kits.
Ben Parker, GB retail commercial director at Britvic, said: "With Robinsons Ready to Drink as the official soft drinks partner for The Hundred cricket tournament and the launch of the 'Big Fruit Hunt', we're making sure that there is something for everyone this summer and drive further sales for retailers."