Greg Deacon, chief customer officer at Jisp talks digital discounts for c-stores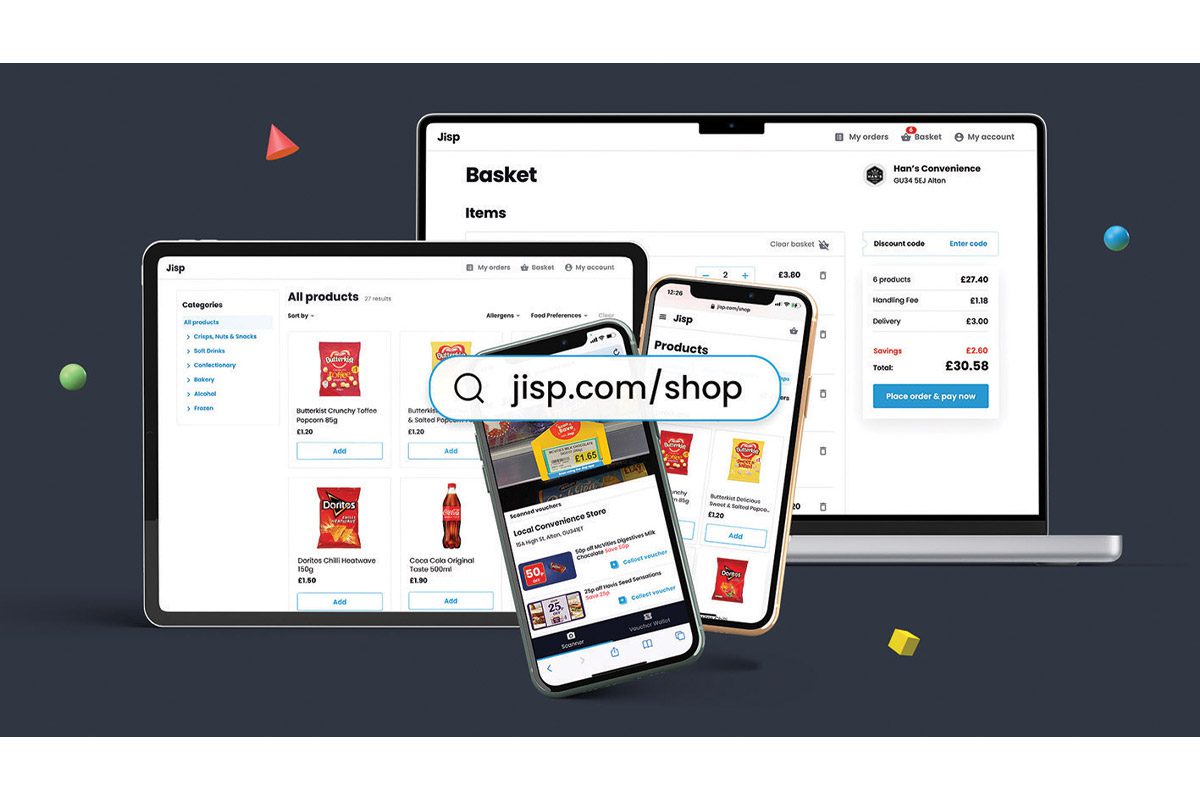 DEALS and promotions are likely to increase in importance for many consumers in the months ahead, as inflation and rising energy bills turn the screw on household budgets.
The big four and the discounters already offer their own flavours of digital loyalty scheme – but there's scope for independents to get in on the act, according to Jisp.
Greg Deacon, chief customer officer at Jisp, told Scottish Grocer how the retail technology supplier has been stepping up its offer in the convenience channel, introducing what he described as a world first.
Jisp's app allows retailers to take a modular approach to digital services in their store, with home delivery, click and collect, scan and go and scan and save all available.
Deacon reckons many Scottish retailers will be attracted to the app by the money making potential that scan and save offers – and he reckons the service is just as attractive to consumers in a difficult economy.
"What we've got is extremely powerful and valuable, what we've created is an experience that has not been created anywhere in the world," he said.
The proposition is simple, even if the tech is complex. Jisp's scan and save function invites shoppers to scan shelf-edge barcodes in store to access app-exclusive discounts.
The app then presents customers with an augmented reality voucher, which they can add to a digital wallet. It's a level of interactivity not seen in other digital discount schemes and Deacon said some top brands are big fans.
"Whatever customers are scanning to get that deal, the augmented reality pops up, and that voucher deploys into their wallet to be redeemed.
"You can do lots of things: you can change the image of it; you can change the communication; you can do a lot more than a standard scan that drops into your wallet right away.
"We've made it a consumable thing that people like doing," he said.
It shouldn't be hard to pitch free discounts to consumers, but Deacon argued there are also myriad benefits for retailers.
From a straight financial perspective, retailers receive 2p whenever a customer puts a digital voucher in their app wallet. The retailer then receives a further 4p should the customer redeem that voucher by purchasing the product at the till.
Jisp also serves as a loyalty scheme, specific to each independent retailer, as Deacon explained.
"Every time someone redeems a product in their store they get a store-specific point.
"When they get to 25 points they get a £2.50 e-voucher to redeem back in that store – it can't be redeemed elsewhere," he said.
And while Jisp isn't available to all symbol retailers yet, it has already entered agreements with Nisa and Booker and hopes to expand on this.
Deacon added that Jisp is currently working on an offer to independent retailers without a fascia partner, that will be something akin to a retail club.