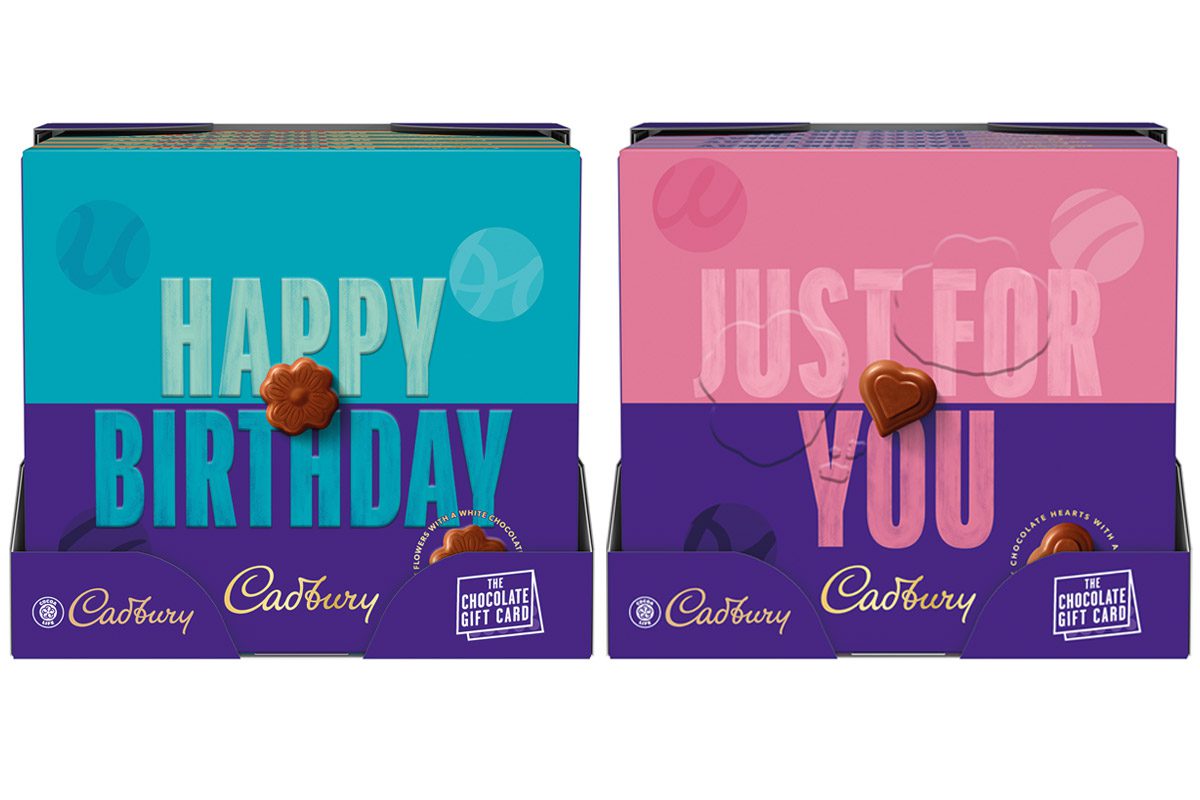 WHETHER it's a birthday celebration or a simple thank you, Mondelez reckons there's scope to say it with chocolate – and it has revamped its Cadbury Card range accordingly.
The range now includes variants featuring 'Happy Birthday', 'Thank You' and 'Just for You' messages.
Cadbury Cards packaging has also been refreshed and redesigned, with new-look sleeves.
Launched last year, Cadbury Cards launched in packs with gift messages and contained 20 Cadbury chocolate pralines per pack.
The refreshed range comprises four different designs and a choice of two variants: Hazelnut Creme Hearts and White Chocolate Truffle Flowers.
Cadbury Chocolate Gift Cards are available in case sizes of 10, with packs priced at £3. RRP.